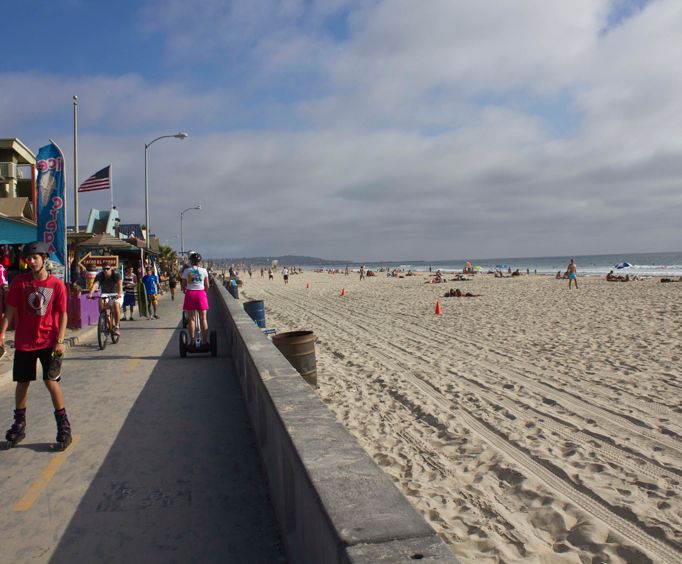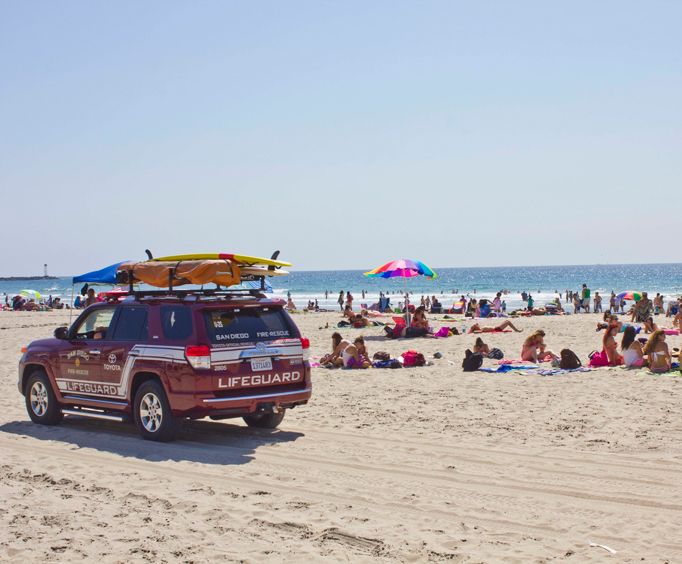 Mission Bay & Beach in San Diego, CA
Mission Bay Dr
Mission Bay is an area in San Diego, California that contains many beaches and coves along with two islands that hold many water and land activities on Mission Bay Drive. The bay keeps the large ocean waves at a safe distance so people can safely enjoy the beach with less fear and calmer waters. This is a wide stretch of shorelines that are located close to amusement parks making this area a perfect place for any vacation.
Mission Beach is one of the many beaches on the bay. It is the host to numerous activities daily and lots of grassy areas to relax and play. This area of San Diego offers water sports such as boating, surfing, swimming, and more. It is also bordered by a path that runs over 10 miles and offers a scenic view for bikers, skaters, and people who at out for a casual stroll.
Mission Bay sits beside major landmarks such as Sea World and Belmont Park. Both of these attractions offer roller coasters, water play, and restaurants around every corner. Sea World shares education and interactive events with sea life of all types. Belmont Park gives you a chance to see the Pacific Ocean in a whole new light. Both of these places have significant history and experiences for all ages.
Mission Bay and beaches have many things to do and see. With bonfires, playgrounds, and picnic areas this region is the perfect place to visit on your next California adventure.
Events at Mission Bay & Beach