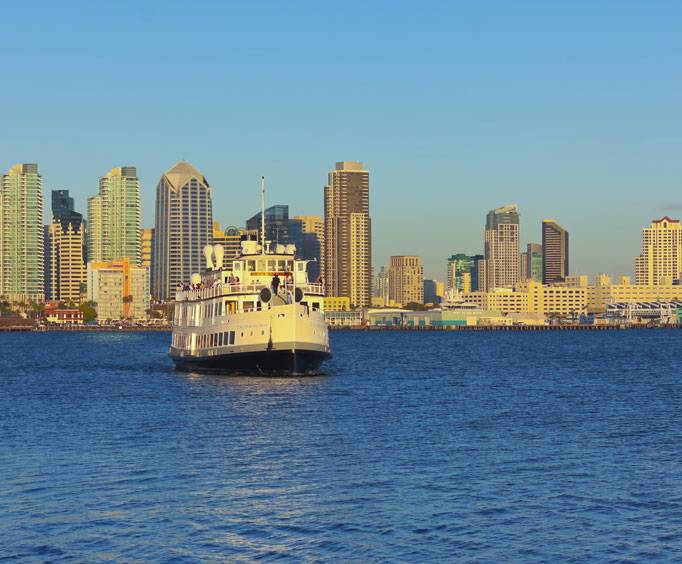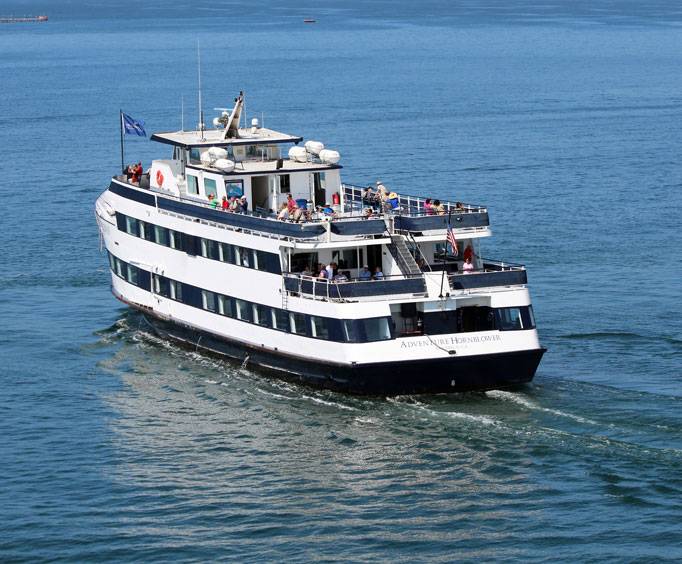 Hornblower Cruises & Events in San Diego, CA
970 N Harbor Drive San Diego, CA 92101
Hornblower Cruises and Events located in San Diego, CA provides boats tours of the harbor and for whale watching. You can host a party on the boat, including having a wedding or you can book you and a friend on the boat to go whale watching. Hornblower lets people enjoy the San Diego harbor and all it has to offer.
Hornblower has a variety of cruises you can take. You do not need to reserve the entire boat to go whale watching or go on a sea lion adventure. They offer a narrated cruise, highlighting more than 50 landmarks. The cruise allows participants to take some breath-taking photos while traveling the 13 miles of the Big Bay. Additionally, the cruise ship gives people the choice of whether they want to stay outside, or they want to seek refuge inside. Either way, you can get a great view of what is going on outside. On the boat, they have a snack bar and drinks.
If you want something larger, you can reserve the boat for your special occasion or your company holiday party. Furthermore, you do not have to reserve the entire yacht. You can reserve just what you need or do the whole thing. They have professionals that can help you determine what your sized party will need in relation to the size of the yacht. The yacht can accommodate over 500 guests, so it is big enough to host just about any sized event.
Whether you want to host a party or go on a harbor cruise, Hornblower Cruise and Events can provide you the yacht to make it happen. They can offer packages for parties and sightseeing for tourists. So, make sure you think of them when looking for something special.
Events at Hornblower Cruises & Events