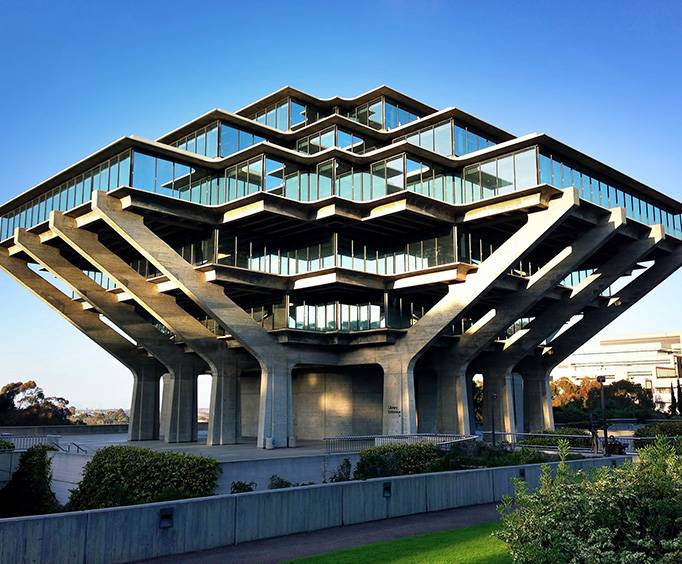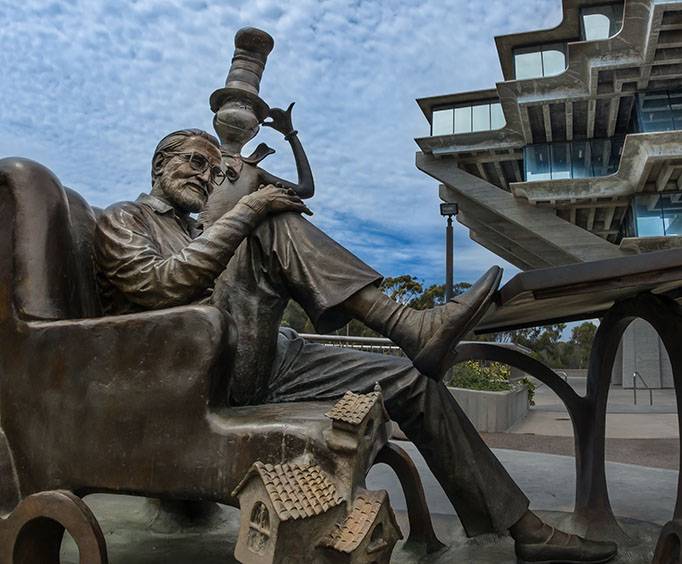 Geisel Library near San Diego, CA
9500 Gilman Dr. La Jolla, CA 92093
The Giesel Library is on the campus of the University of California - San Diego.
The library opened in 1970 and was originally called the Central Library. It was renovated and renamed the Giesel Library in 1995, after Theodor Seuss Giesel, the creator of Dr. Seuss. The library is part of the university's logo.
The library is consistently ranked as one of the top 25 libraries in the nation and has played a critical role in developing means of delivering digital resources for the university's research institutions. The library has more than 7 million volumes of literature. The library also provides digital access to 588,000 books. The library is accessed more than 87,000 times a day.
Since it is on a college campus, the Geisel Library offers common areas for study that are open almost all night long. The library has free wifi and computers for public use. It is part of the university system, but is also available to the general public and anyone can get a library card there. The library does not have a lot of programs and focuses mainly on research being done by adults, whether they be students or the general public.
The library has a very unusual modernistic design. The first floor is a runway of sorts, and the building rises, getting wider as it goes higher. The third floor is a central area, and urban legends have risen because there is no third floor in the elevator. The third floor is actually an open area, and people may enter the building there.