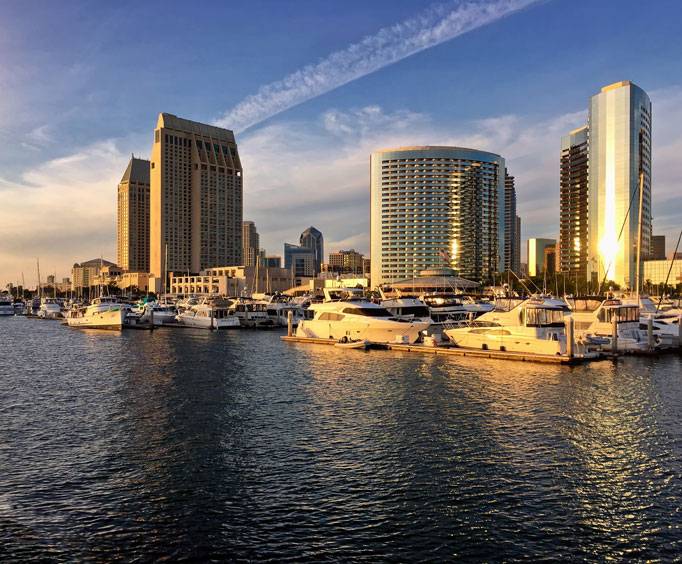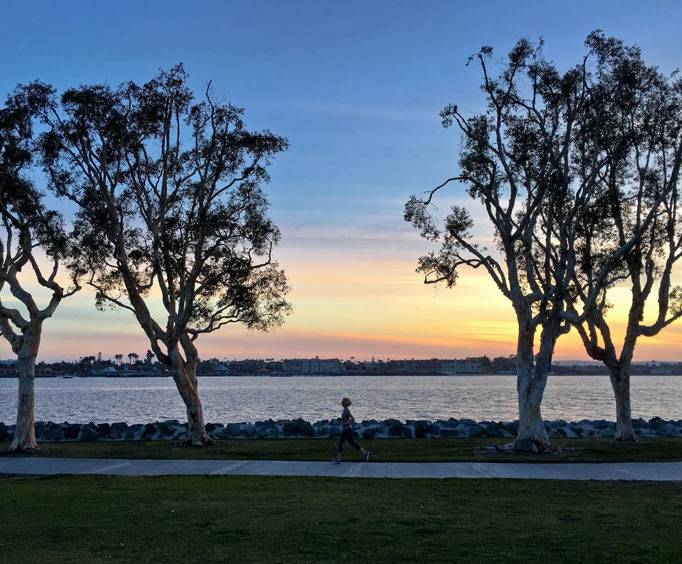 Embarcadero Marina Park South in San Diego, CA
1 Marina Park Way San Diego, CA 92101
Embarcadero Marina Park is a shining example of the picturesque beauty that can be found in the city of San Diego. Conveniently located within a nearby distance of the downtown area the park offers an extraordinary view of not only the city landscape but of the beautiful Marina as well.
From the park, individuals can see the seaside waterfront, the boats out on the ocean and even the well known San Diego Convention Center. But Embarcadero Marina Park is more than just taking in the views, it has its own amenities as well. In fact, given how beautiful, vast and the other features of the park it is the ideal place to book for a family picnic or to book a permitted private gathering. Keep in mind though with the latter, there are certain times of year where a permitted private event can't be booked.
Some of the amenities that can be found within the park are a basketball court, bike paths, bike racks, exercise stations, gazebo, picnic tables and restrooms. For those who love to fish or to just get closer to the water, there is a long pier within the park as well. Another thing to note those who want to bring along their beloved canine companion there is a strict leash law that not only this park but all parks along the beaches in San Diego abide by.
Embarcadero Marina Park is open between the hours of 6 in the morning to 10:30 at night. It provides not only a park experience but a beach front one as well.
Events at Embarcadero Marina Park South