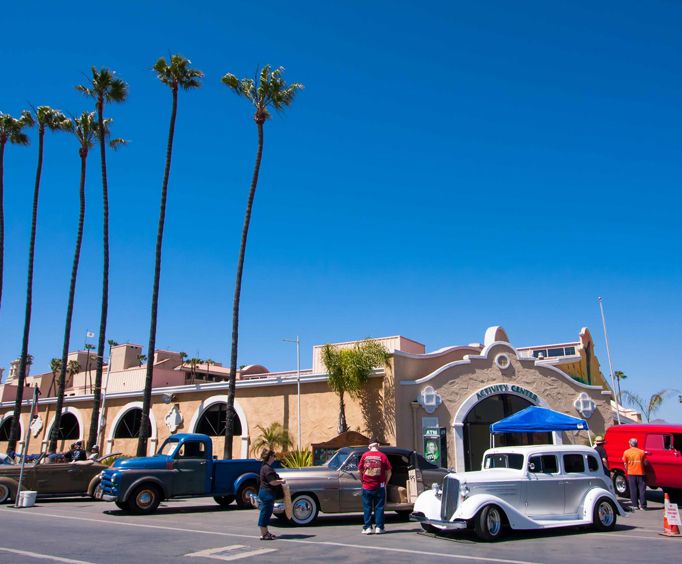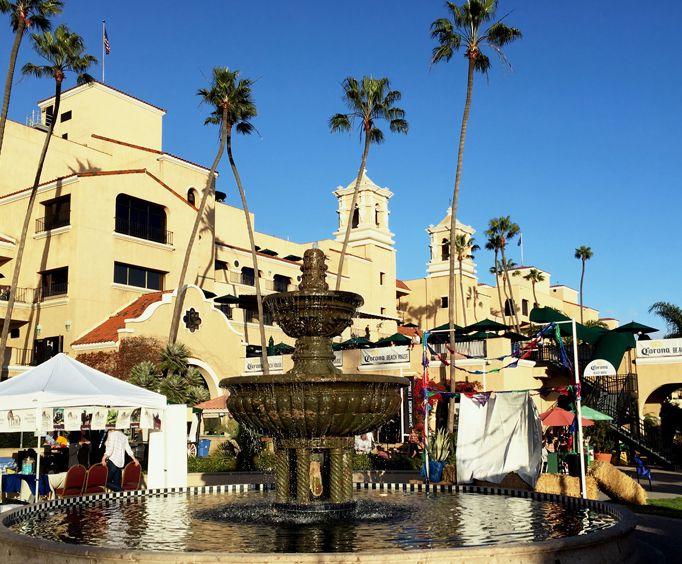 Downtown Del Mar Village near San Diego, CA
15th Street and Camino Del Mar Del Mar, CA 92014
The downtown Del Mar Village near San Diego is located right along the coast. While you're shopping or walking around, you'll be able to see beautiful views of the water along with the aromas that come from the coast. Several events take place at the village during the year, including festivals and arts and crafts shows.
Del Mar features a long boardwalk that you can walk on that's also used as a venue for vendors who do set up for the events that are held. You can usually see boats that are docked along the shore. There are large houses in the area as well. One side of the village features a variety of stores and restaurants, most that stay open when events are held in the area. There's a farmer's market during the summer months where people sell fruits and vegetables as well as various crafts that they have made. Numerous musicians perform in the village with special musical events during the holiday season. The San Diego County Fair is held at the village as well. This is an event that features games, ride, food, and fun for all ages.
When you're in San Diego, take a walk through the Del Mar Village. When there's not an event taking place, you can sit on one of the benches to enjoy the sights and the sounds of the water. When you want to get out of the sun, you can explore the shops that are in the village.
Events at Downtown Del Mar Village