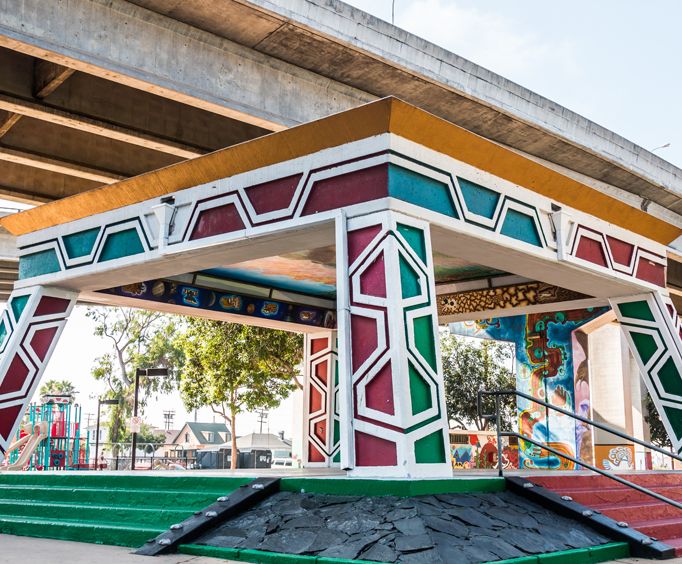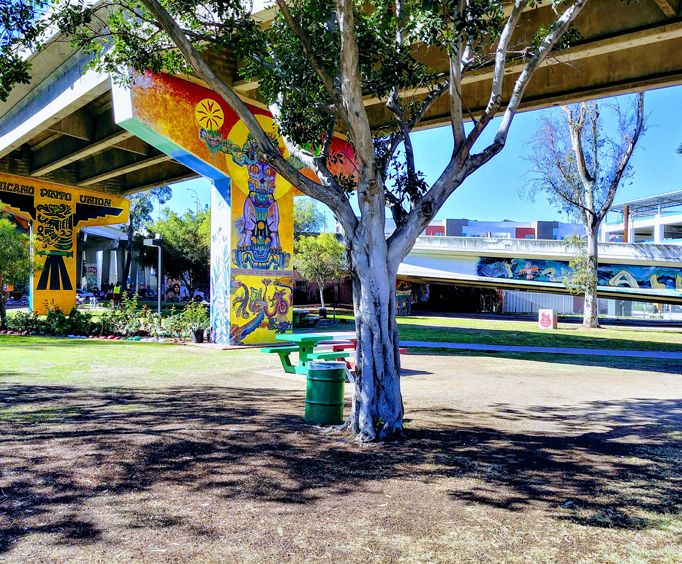 Chicano Park in San Diego, CA
Logan Av & Cesar E Chavez Parkway San Diego, CA 92113
Chicano Park in San Diego is a beautiful attraction that features a spacious area for playing or just spending time with other people. There are also special events held in the park, such as festivals and craft shows. This is one of the central areas of San Diego where it's common to hear music and even see other types of performers, especially on the weekends.
To some who live in the area, Chicano Park is known as a National Landmark. It's located in an area where people who visit can draw murals on bridge columns and walls. After the park was signed into development in 1971, it only took two years for people to start creating murals. This is a park that features the love that residents have for this area of the country. They often feel free to express themselves in any way possible. There are dozens of large murals seen on the buildings near the park and on the bridge columns with more being added each year. Live bands often perform in the park, and there are usually car shows held during the summer months.
A wide range of activities take place in Chicano Park in San Diego. Keep in mind that this is a park that is more about the various parts of the city instead of walking trails and playgrounds. Iron Fist Brewing Company is located near the park and is a popular place to get a drink or something to eat.