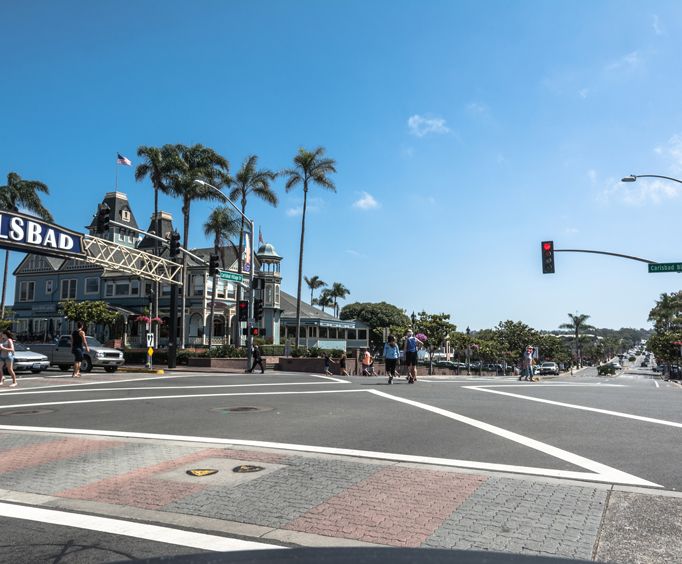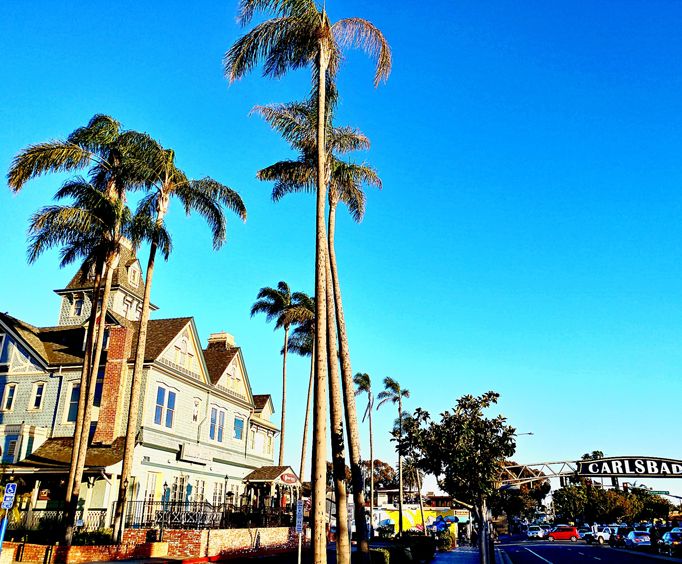 Carlsbad Village near San Diego, CA
Jefferson St & Grand Ave Carlsbad, CA 92008
Carlsbad Village is an event space and shopping venue that can make your time in San Diego especially rewarding. You can find a number of home and garden products, as well as antiques, jewelry and even gourmet foods. Carlsbad Village also allows you to bring your pets to the outdoors space and there are several vendors on site to offer pet-specific gifts and specialty items.
Events that take place at Carlsbad Village include the Farmer's Market, which is one of the best places to get fresh produce and quality foods like honey, jams and jellies and even stunning fresh flowers you can use as home decor. Many of the farmers markets also feature live entertainment to make your shopping more enjoyable. The Carlsbad Village Faire is another event you may want to attend if you're in the city during the spring. You can find skilled vendors that sell one-of-a-kind jewelry and clothing items, as well as artwork and decorative pieces you can add to your home's interior design theme. The Faire features an international food center, so you can try appetizers, meals and desserts from various parts of the world. There are also children's activities at the event so you can bring the entire family for a day of fun. If you get to the event early enough, you can enjoy an old-fashioned pancake breakfast before you start shopping.
For more information on Carlsbad Village, visit https://www.carlsbad-village.com/.
Events at Carlsbad Village