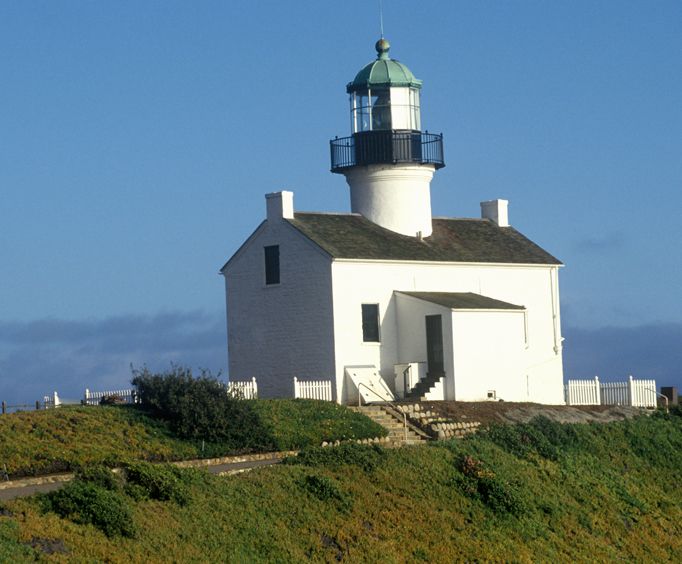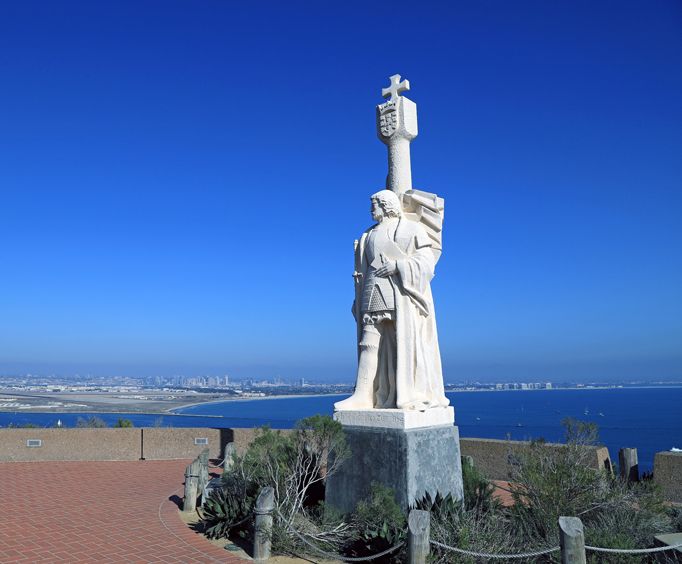 Cabrillo National Monument in San Diego, CA
1800 Cabrillo Memorial Dr San Diego, CA 92106
The Cabrillo National Monument is located on the Western Coast of California. The location is believed to be where Juan Rodriguez Cabrillo, the first European to land on the West coast of the United States, pulled ashore. The park where the monument is located is full of history.
The Cabrillo National Monument park has enough sights and activities to fill an entire day. The Bayside Trail and Coastal Tide Pool trail provide views of California that can't be seen anywhere else. The rocky intertidal area allows visitors to get an up-close view of the sea where it is possible to spot different types of sea creatures. Whale watching is a popular activity in this park. Old Point Loma Lighthouse and an old radio station from Fort Rosecrans offer a look into the history of different time periods in Southern California.
Juan Rodriguez Cabrillo was the leader of the expedition of exploration of the Western Coast of the United States. It is believed that Cabrillo pulled his boat ashore it what is now known as San Diego Bay where he claimed the land for Spain. Cabrillo named the bay San Miguel, but the name was later changed to San Diego by Sebastian Vizcaino. Cabrillos' travels documented the first written information about Southern California which is why the park is now named after him. Cabrillo eventually died in 1543 after a run-in with the locals.
The Cabrillo National Monument is just one of the many sights to see while visiting this park. The sea, lighthouse, and radio tower are all close by and provide a look into the history of California.
Events at Cabrillo National Monument