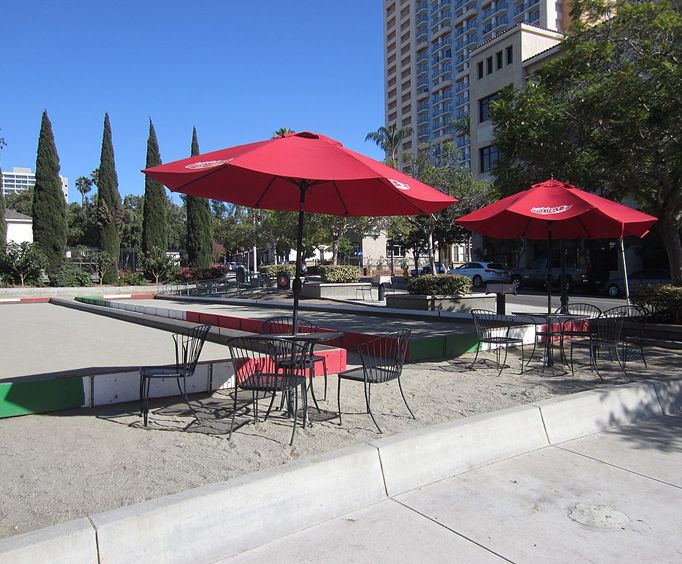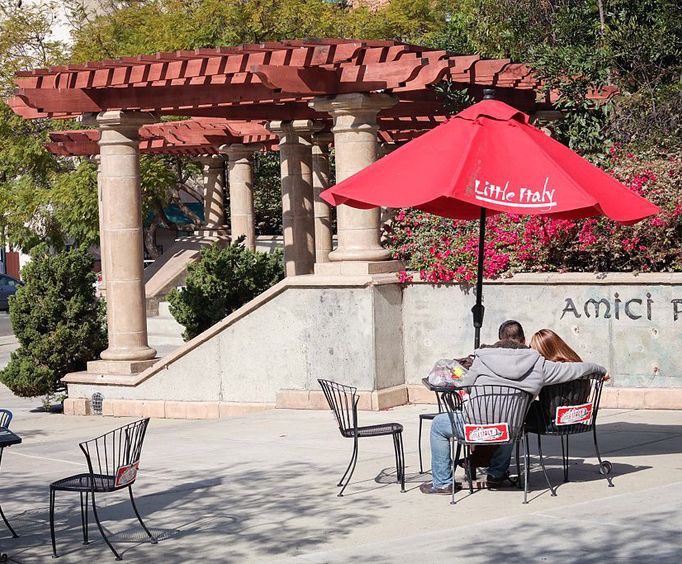 Amici Park in San Diego, CA
250 1/2 W. Date Street San Diego, CA 92101
Amici Park is located at the edge of Little Italy in San Diego, California. This park is quite and peaceful, tucked away between two side streets. It offers a great place to sit and enjoy some peace and quite as well as a wonderful area for dogs.
Amici Park is a great way to spend some quite time in the Little Italy area of San Diego. The city is full of people, hustling and bustling along, but this quite corner of the city offers a peaceful place to escape. You'll find wonderful places to sit as well as a unique Italian feel to the park. Inside you'll find a wonderful enclosed area safe for dogs to run and play and enjoy the day. Amici park is also home to an amphitheater that is relaxing by day but comes to life at night where often times the park hosts film festivals. For those that have never played Bocce, Amici Park offers one of the best Bocce courts to learn on. Nearly every weekday the Bocce Ball Club hits the courts, and they are always willing to share their knowledge of the sport! Amici Park is also a great place to rent weather for a reunion, party or any other small event. Simply contact the park and let them know when you need their facilities and they will be more than willing to help.
San Diego is a bustling city in the heart of California that offers many wonderful attractions including SeaWorldd, the San Diego Zoo, shopping, museums and much more. In the eclectic Little Italy area of the city, you'll find Amici Park, offering peace and tranquility and a wonderful break from the many adventures of San Diego.