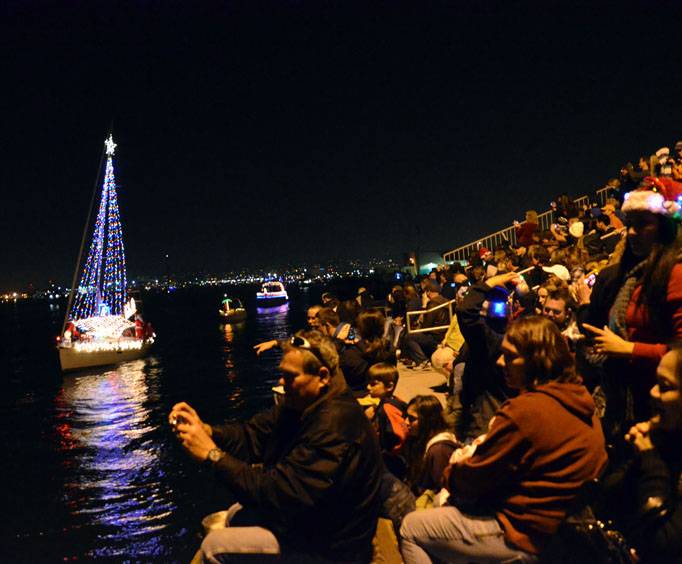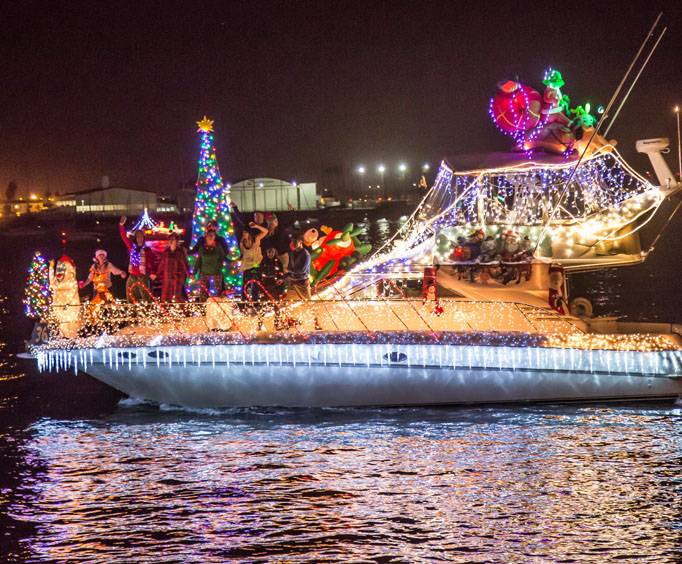 The Annual San Diego Bay Parade of Lights in San Diego, CA
You won't want to miss the stunning beauty of the holiday lights around San Diego this Christmas. Every year, visitors will have the chance to experience the holiday cheer on the beach during the annual San Diego Bay Parade of Lights.
This parade of lights takes place on the waters of San Diego, where many gorgeously lit boats will float past, festooned with sparkling holiday cheer that will reflect on the water in an unforgettable event. If you've never seen a Parade of Lights on the water, then this is an event that you won't want to miss.
The Annual San Diego Bay Parade of LIghts is the perfect way to enjoy the holiday. Grab your coat and take some time to view the spectacular display in Sn Diego Bay. You can watch from the land and stay dry and warm as the ships sail past, or even take to your own boat and join in on the fun!
Although many places do a parade of lights there is nothing quite like seeing them in San Diego Bay.
Create Your Custom Package
Points of Interest