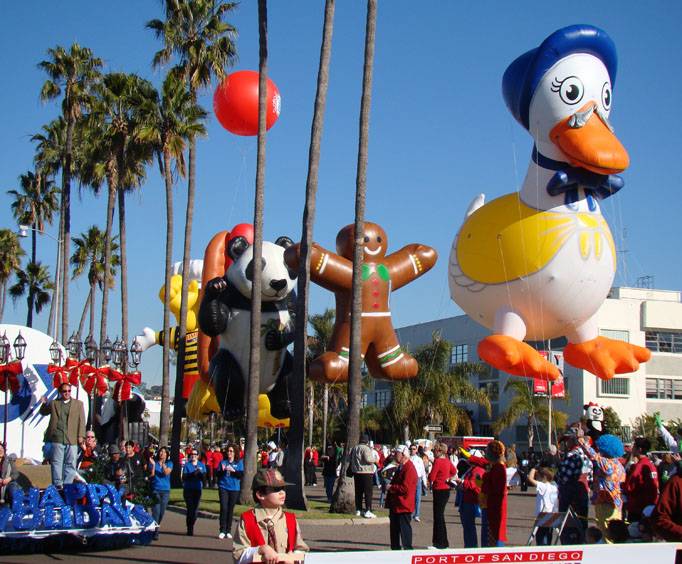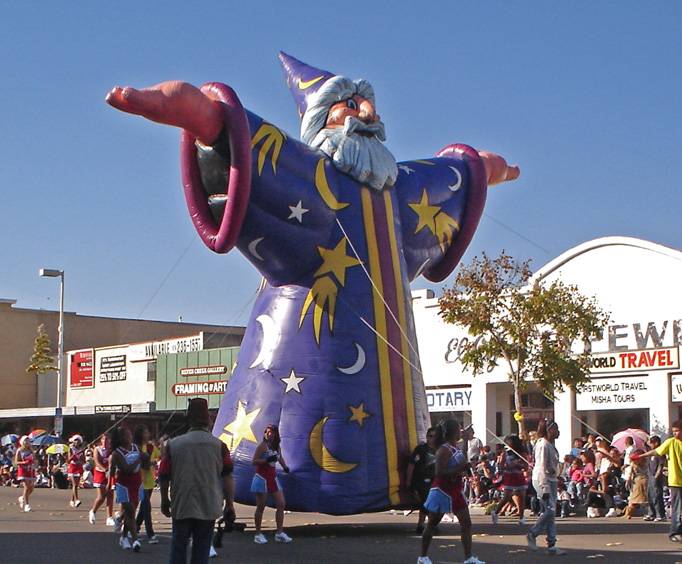 The Annual Mother Goose Parade near San Diego, CA
164 E Main St El Cajon, CA 92020
Whether you have children or you enjoy the stories of the lovable goose, you won't want to miss the annual Mother Goose Parade near San Diego. This is a fun parade that takes place the Sunday before Thanksgiving. It's a time when people can gather together to see floats that depict the famous stories of Mother Goose.
Aside from floats that tell a few stories, there are several other things that you can see in the parade. You can laugh at the clowns and listen to beautiful music that is played by high school bands. Drill units march down the streets. You'll also see several horses as they gallop along with their riders or pull carriages through the parade. Queen's will ride in cars and on floats, showing their beautiful dresses and the crowns that they have won. Several radio and television personalities will be in the parade as well. From funny cars to an appearance by Santa Claus at the end of the parade, this is an event that will kick off the holiday season in a fun way.
Gather the family together to stand on the sidewalks of San Diego to watch the Mother Goose Parade. She usually makes an appearance along with some of her favorite storybook characters. There are also a few fun acts before the parade ends with a visit from Santa.
Create Your Custom Package
Points of Interest