Segway Tours in San Diego, CA
For a fun adventure, embark upon one of the segway tours offered in San Diego, CA. Not only do these fun vehicles provide a unique way to see the city, but you'll also have a great time zooming along. Check one of these tours out for an interesting addition to your San Diego getaway.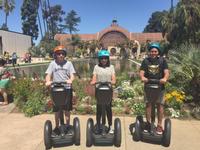 Tourists will take a several hour Segway tour through Balboa Park to view captivating gardens and unique nature, and tourists will also take hiking trails that lead to places of wonder, and there are also places like art galleries and snack shops within the park.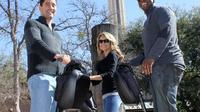 For two hours, take a segway through San Diego and look at Seaport Village and The Headquarters; you'll also pass Petco Park, which is the park where the San Diego Padres play.
Available 184 days between Jul 1, 2018 & Dec 31, 2018
View Schedule

The Gaslamp and waterfront segway tour will be an exciting waterfront adventure there will be so many things to see including sculptures landscapes buildings and more the scenery is going to be absolutely gorgeous and I can't wait to experience this.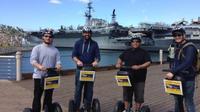 This Segway tour allows tourists to visit the waterfront and watch boats set sail in the sun, and tourists will also visit Little Italy and meet famous chefs from several different restaurants, and tourists will have plenty of time to take photos and/or videos.

La Jolla is one of the most beautiful places in California to visit, and a unique way to travel around the city is via Segway, and the Private Segway Experience Through La Jolla will help you do just that in style.

The Private Scenic San Diego Segway Tour is a one of a kind way to experience the coastal beaches and the lively downtown scene of San Diego in a whole new light, giving a private tour of the beautiful city.
Pricing and schedule are currently unavailable.
This segway tour allows you to see the wonder of the city for two to three hours and there's lots of chances to take plenty of great pictures that you can use as souvenirs.
Pricing and schedule are currently unavailable.