Ports of Call Tours in San Diego, CA
Add fun and convenience to your next vacation with a port of call tour in San Diego, CA.

San Diego Ports of Call Tours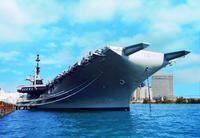 There are ports of call tours in San Diego where your husband can go to remember how well he has been feeling since retiring from war and how there are others that survived the wars that were located in the United States of America and overseas.
Available 190 days between Jun 25, 2018 & Dec 31, 2018
View Schedule

Join us for a 4 hour shore excursion to the city of San Diego and the beautiful coastline of La Jolla shores where you will experience spectacular ocean views and the best that San Diego has to offer.
Available 180 days between Jun 24, 2018 & Dec 31, 2018
View Schedule

There are ports of calls tours in which you will travel and see the San Diego area with your family and friends enjoying the area and stopping by the diner to eat the best food in town before going to the beach that evening.
Pricing and schedule are currently unavailable.