Day Trips in San Diego, CA
San Diego is a great place to vacation with so many attractions to see. While it might take weeks to see everything worth seeing in San Diego, you can enjoy some wonderful day trips in the area. The Sea World
San Diego Tour
for example allows you to see some of San Diego's popular sites in an incredible single day excursion.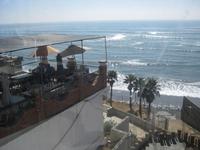 The Baja California Coastal Day Trip from San Diego is the best selling day trip there, you will be picked up and dropped of from your hotel and provided free lunch, you will also get to see some beautiful scenery.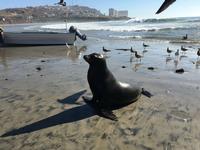 There are few things as beautiful as the coastal views of Mexico and southern California, and you can now enjoy both with a day tour that begins in San Diego and goes all the way down the Ensenada.
There are day trips in which you will tour in San Diego and have fun partying on Tijuana Day where you will see San Diego and California for the first time with your spouse and children while you stop to have dinner and take family pictures.

Explore the gorgeous vineyards and delectable wineries located in the Baja Mexico Wine Country, where you will enjoy a gourmet meal and get to see how wineries and vineyards operate behind the scenes to create their delicious products.
Available 28 days between Jun 23, 2018 & Dec 29, 2018
View Schedule

There are day trips in which you will enjoy and take care of your zest for touring this area with your fiancée enjoying San Diego and seeing the cost and landmarks that this area is famous for with a camera filming to create family memories.

The Small Group Mountain and Desert Tour from San Diego is something unique and different then the usual vacation, and if you want to explore the beautiful desert like never before this trip will create a lasting impression on you.

The Pre Rose parade tour from San Diego is a very comprehensive tour that is going to show me and my group a very comprehensive tour of the San Diego area this tour will show me everything there is to love about this location.
Available 2 days between Dec 30, 2018 & Dec 31, 2018
View Schedule
Spend a day eating great food like tacos and tasting great beer from several breweries located in San Diego and Tijuana when you go on a Full-Day Tijuana Craft Beer Tour from San Diego.
Available 103 days between Jun 22, 2018 & Apr 30, 2019
View Schedule