Bike Tours in San Diego, CA
A bike tour gives guests the opportunity to get out and experience the fresh air and sightseeing hot spots in San Diego, CA.

San Diego Most Popular Activities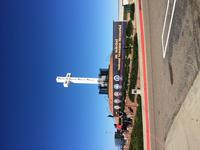 The La Jolla Plunge Bike Tour offers all the beautiful sites and sounds along the Pacific
Ocean. There is no better way to explore the beautiful area than on the seat of a bike. There will be time to explore the sites.
Available 164 days between Jul 20, 2018 & Dec 31, 2018
View Schedule
There are bike tours in which you will enjoy with your spouse and family for the family vacation you have always wanted where you can cruise on your bikes and see the exhibits in the San Diego, California that is popular place to travel to for fun.
Available 126 days between Jul 20, 2018 & Dec 31, 2018
View Schedule

The San Diego City Sightseeing Tour Including La Jolla is a great, family friendly tour, you will be led by a local guide to see sites like Petco Park, the USS Midway, the Balboa Park Botanical Building and Little Park.
Treat yourself to an epic adventure as you explore some of the most interesting and popular locations hidden in the city of San Diego with the San Diego Scenic Tour.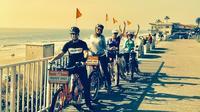 The Carlsbad E-Bike Lookout Tour is one of the best bike tours in San Diego, California, this tour is great for families to experience together, you will have so much fun while getting to see the sights of the city.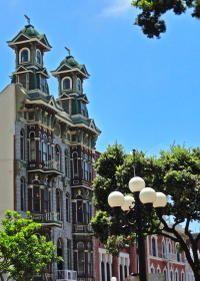 The San Diego Guided Bike Tour will take you on a memorable experience like no other where you'll get to experience the beauty of San Diego from the comfort of a bicycle and see the unique culture of the city.
Available 39 days between Oct 2, 2018 & Dec 30, 2018
View Schedule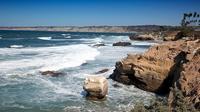 On The San Diego Beach and La Jolla Torrey Pine Tour you will get to learn about and experience the great culture in the Southern California, you will visit Torrey Pines, La Jolla and Mount Soledad, you will also receive lunch.
Pricing and schedule are currently unavailable.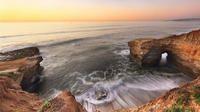 San Diego Life at the Beach Tour is a small group tour to ensure a more personalized experience; lunch is in the cost of the ticket, it is a four-hour event, there will be picking up from a centrally located meeting point, it is the perfect introduction to first-time visitors of the San Diego area.
Pricing and schedule are currently unavailable.