Legoland California Transportation and Admission

Description
Legoland California Transportation and Admission Photos (1)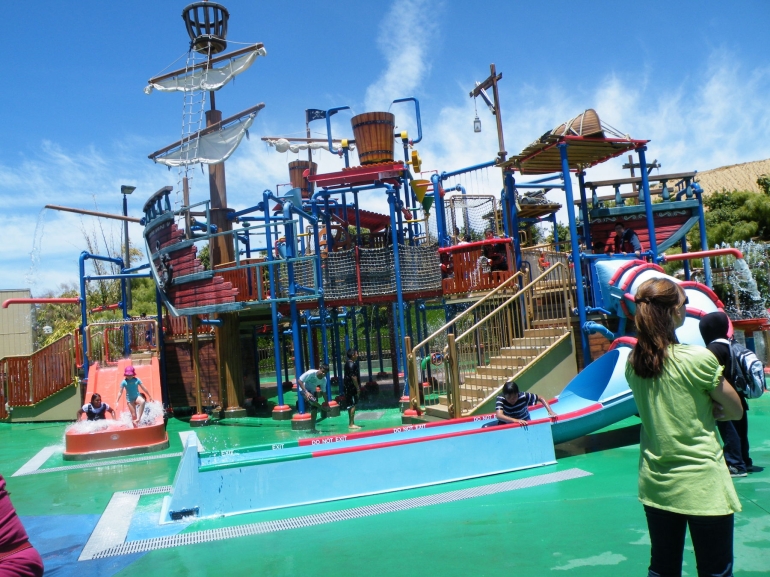 Come and enjoy the fantastic world of Legos at Legoland California. The highlights, of course, are the legos themselves with optional Legoland Waterpark and Sea Life Aquarium. This is fun for the whole family, especially for the Lego enthusiasts.
The days starts with guests being picked up from participating San Diego hotels and Kettner Boulevard, on an air-conditioned bus. Depending on how traffic is moving, this comfortable ride could take up to an hour. Once there, guests can explore everything Legoland has to offer. There are thrill rides, games soft LEGO villages, and water activities. Guests can check out the Coastersaurus and the Duplo Village. Kids will love Pirate Shores. There is a Splash Battle, Kentucky of LEGO boats, and a Soak N Sail.
Miniland USA is also another attraction offered at Legoland. Guests can see legos that were used to build some of the world's most famous landmarks. These include Mount Rushmore, the Taj Mahal, Sydney Opera House, the Central Park in New York, and a New England Harbor. There is even a shop where guests can view master LEGO constructions taking place. The Legends of Chima is a 4D theatrical viewing that the whole family can enjoy. The Sea Life Aquarium lets adults and kids touch some of the underwater sea creatures. Guests will also see the Lost City of Atlantis. Next up is the Legoland Water Park. It is here that everyone can enjoy the Lion Temple Wave Pool.
This is an adventure you do not want to miss. The this is a trip that children will thank you for. Book a reservation with an optional two or three park ticket.

A family favorite for visitors to San Diego, Legoland California lets everyone be a hero. Become an ace driver at the Volvo Driving School. Speed across the waves at Wave Racer, or become an intrepid fossil hunter at Dig those Dinos.
Legoland California provides non-stop entertainment, ranging from The Big Test to a unique 4-D Racing movie experience. Set sail on the high seas in a pirate galleon and get ready to use the water cannons as you meet other pirates in Splash Battle. Young knights test their bravery on a spine-tingling adventure, Knights' Tournament, where cutting edge robotic technology meets medieval Lego fun. The Land of Adventure takes you inside the Lost Kingdom to uncover a forgotten empire, hunt for treasure and blast targets with lasers.

With 50 shows and rides on offer, Legoland California has something for everyone during a great day of fun for the whole family. The shops are full of all things Lego and the park features five restaurants as well as a number of carts and quick service outlets, each offering something to tempt your taste buds.
The Sea Life Aquarium, located next door to Legoland Theme Park, is a 36,000 square-foot, two-story aquarium geared towards children ages 2-12. Made up of the largest Lego element aquarium in the world, the Sea Life Aquarium holds more than 250,000 gallons of water and is home to animals such as jellyfish, sharks, seahorses, rays, octopi and several types of freshwater fish. The Sea Life Aquarium immerses guests in an interactive, educational and fun aquarium experience while sharing the importance of protecting the sea and its fascinating marine life.
Legoland California Transportation and Admission: 2-Park Parkhopper W/ Transport
2-park park hopper ticket for Legoland California with transportation; includes admission to LEGOLAND California and SEA LIFE Aquarium
Legoland California Transportation and Admission: 3-Park Parkhopper W/ Transport
3-park park hopper ticket for Legoland California with transportation; includes admission to LEGOLAND California, SEA LIFE Aquarium and LEGOLAND Water Park
Legoland California Transportation and Admission: Transportation Only
Transportation only to Legoland California. Admission to Legoland California is not included.
Book Now!