Aquatica San Diego

2052 Entertainment Cir Chula Vista, CA 91911
1-800-987-9852
Description
Aquatica San Diego Photos (12)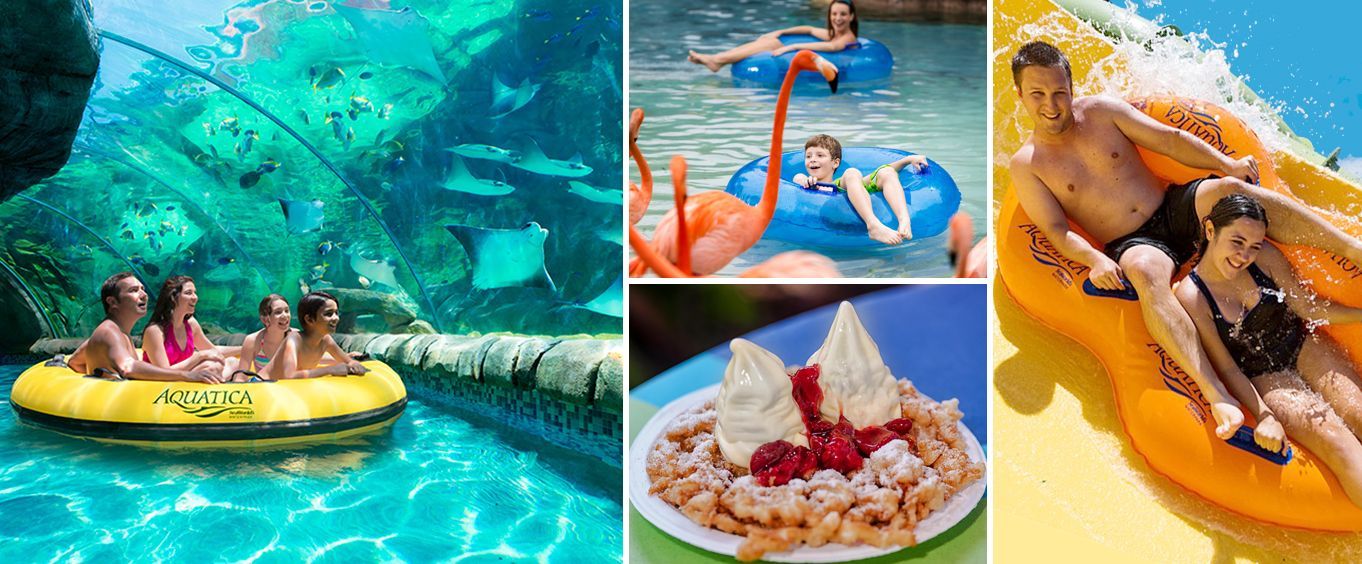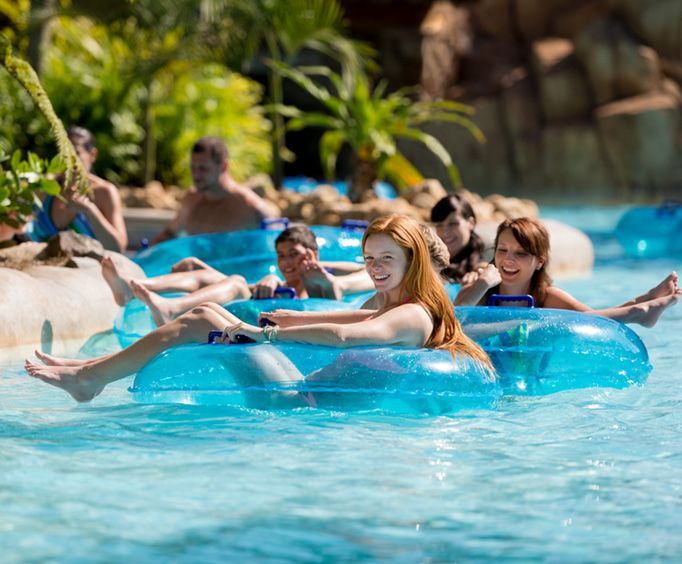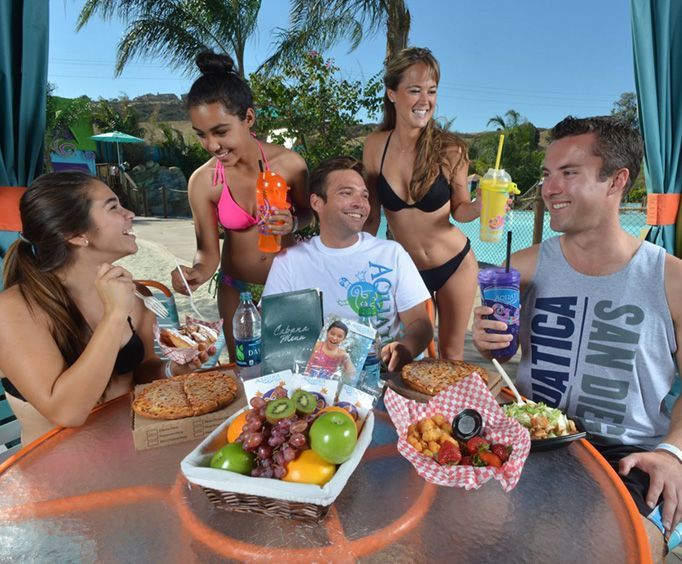 For an exciting addition to your San Diego vacation, be sure to visit the city's largest waterpark, SeaWorld's Aquatica! Combining marine life, up-close animal experiences, thrill rides, shops, and restaurants, Aquatica is sure to have something that appeals to each member of the family. Inspired by South Seas Resorts, Aquatica strives to bring guests all of the luxuries of an island resort alongside all the thrills of a water park. The entire park is filled with adventures, whether it be a waterslide or unique shops, which will guarantee your entire family a full day of fun in the sun.
Rides

HooRoo Run: Barrel down an 80-foot drop in this open air slide, sure to get your adrenaline pumping.
Kiwi Curl: Great for any adventure seeker, you can choose from three tube slides— one of which is in the dark— to twist and turn down at high speeds.
Tassie's Twister: All aboard a 4-person tube, guests take a 75-foot plunge into a huge pool of water.
Taumata Racer: Named after a huge hill in New Zealand, this 375-foot slide zips you at high speeds around a 180-degree turn and through tons of tunnels before you find yourself at the end.
Walhalla Wave: Great for the entire family, hop in a roomy raft as you journey through wild waves and mild twists and turns.
Whanau Way: With 6 different slides to choose from, two open air and four enclosed, you're sure to enjoy your thrilling journey down any of these slides.
Attractions

Flamingos: Flamingos wander various sections of the park, catching guests eyes with their bold coloration and ultimately peculiar appearance. Do not miss your chance to get up close and personal with these animals, especially in Loggerhead Lane.
Freshwater Turtles: Aquatica has a great freshwater exhibit, featuring some creatures who have been rescued here in San Diego, and you'll be able to see the awesome creatures soaking up the sun on rocks and logs.
Big Surf Shores: One of the largest wave pools in Southern California, enjoy splashing around in over 500,000 gallons of water and waves reaching heights up to 5-feet tall.
Kata's Kookaburra Cove: A safe spot for the kiddos to play for the day, this 3,000 square foot area is sure to be a great time for the young ones!
Loggerhead Lane: Soak up the sun and relax as you float along this 1250 foot lazy river. Surrounded by strolling flamingos and featuring a waterfall and lush tropical landscape, this is sure to be a peaceful excursion.
Slippity Dippity: A shallow pool featuring small slides and entertainment for the kiddos, this is a great spot to bring the entire family.
Walkabout Waters: This four-story attraction has slides, hoses, jets, geysers, and a 500-gallon bucket that dumps on the crowd every 5 minutes! Great for the entire family.
At Sea World's Aquatica San Diego, there is something for each member of the family to enjoy. In addition to the numerous thrilling water rides and the variety of attractions, there is plenty of on-site dining and shopping, so everything you need is waiting for you within the park gates. For an unforgettable day filled with fun in the sun, head to Aquatica San Diego!
Aquatica San Diego Single Day Ticket
Enjoy single-day admission to the Aquatica water park.
Aquatica & SeaWorld Length of Stay 7 Day Combo Pass
This seven-day pass allows guests to visit both Aquatica and Seaworld for seven consecutive days.
Book Now!