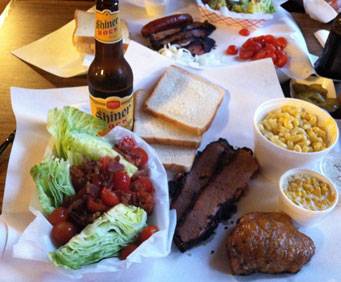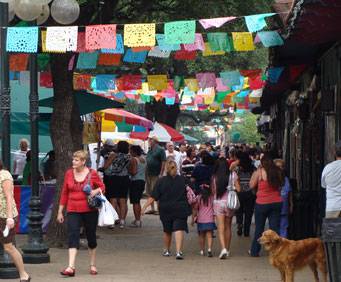 El Mercado - Market Square in San Antonio
514 W Commerce St San Antonio, TX 78207
The following tours visit El Mercado - Market Square:

1/1/2020 - 3/31/2020
7/18/2019 - 12/31/2019

The City Sightseeing Tour is the perfect way for the entire family to enjoy everything thata href="https://www.
El Mercado - Market Square is a Tour Stop / Pick Up for the following tours:
El Mercado is the largest Mexican marketplace outside of Mexico and occupies two blocks of plazas and historic buildings all full of shops, restaurants, art galleries and more.
The location is the home of various activities including entertaining, dining at authentic and local favorite restaurants and a large amount of shopping. In many ways, this part of the city offers an authentic Mexican cultural experience. Locals and tourists flock to El Mercado - Market Square to enjoy all that it has to offer. It is a reflection of the city itself, and is located between Commerce Street and Dolorosa, Santa Rosa and IH 35. It spans about three blocks, with a traditional square in the center and a range of unique shops and dining facilities within walking distance of each other.
Some places to visit include the following with Market Square. Visit Botica Gudalupana which is the oldest pharmacy in the city. The building itself dates back to the early 19th century. During that time, it served as a drug store, then a mercantile/dry goods store. Later it became a theater entertainment house that served liquor and often displayed cockfights. By 1893, it opened as Cowen Drug, the first pharmacy. One of the main, must-stop-at restaurants here is Mi Tierra Café and Bakery, known for its traditional foods. This family-owned business has been open 24 hours a day since it opened in 1943, without ever closing for the day.
The plazas are also alive with music, dancing, mariachis and other entertainment. There are another 80 specialty shops at Farmers Market Plaza which also offer a wide range of items. El Mercado presents many festivals and fiestas throughout the year as well. El Mercado - Market Square is a great experience full of the sights and sounds of Mexican culture.