San Antonio Pet Friendly Hotels
View all 39 Pet Friendly Hotels
Bring your pet along with you on your vacation to San Antonio when you book your lodging at one of these pet-friendly hotels. Offering first class services and all the amenities of home, you and your pet are sure to feel welcome during your stay in the area. Rest better at night knowing that your beloved pet is safe right there with you, getting all the daily care and attention he deserves.

San Antonio Pet Friendly Hotels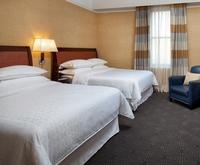 Stay at the hotel at the center of San Antonio and get the most out of your vacation, at the Sheraton Gunter Hotel. You'll enjoy a stay at the Sheraton with a cool bar to relax at, a heated pool outdoor for your kids to swim in, and a cafe to have breakfast in. You'll be close to all San Antonio has to offer with your hotel just a mile away from the Alamo, and restaurants like Margaritaville Restaurant San Antonio, Landry's Seafood House and more. You'll also find onsite services like beauty and barbershops, room service and car rentals.
Small dogs are allowed for an additional per night fee.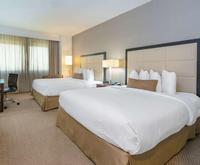 Rating:





Customer Rating:





Beds were soft, people that worked there went the extra mile to make sure you got what you needed. Only problem was the toilet didn't flush and someone was there to fix it in 15mins.
Megan Harris
Bohnam, TX
Wyndham San Antonio Riverwalk Hotel is a pet-friendly hotel and has great amenities which are a business center, fitness room, swimming pool, a sundeck, high-speed internet, and other great features. Nearby attractions are the Henry B. Gonzales Convention Center, the Alamo, Louis Tussaud's Plaza Wax Museum, and Ripley's Believe It or Not! Your room provides you with a CD player, phone with voice mail, coffee maker, hairdryer, and free morning newspaper. You and your furry friend can the time of your life visiting the San Antonio area, enjoying the amenities and the main attractions.
Small dogs are allowed for an additional per night fee.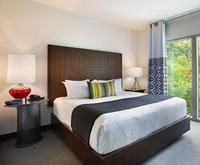 The Hotel Contessa Riverwalk Luxury Suites is located on West Market Street in San Antonio Texas. This is an independent boutique style hotel that is luxuriously decorated. The service you will receive here will be top notch from the moment you walk in the door. This hotel offers free Wi-Fi, hot tub, an outdoor heated pool, sauna and refrigerators in all of the rooms. The rooms here are suite style and they offer you plenty of room along with a separate seating area to make you feel at home. There is an onsite fitness center that is available to all guest twenty four hours a day.
Up to two large dogs are allowed for an additional per night fee.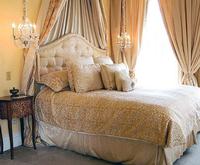 Rating:





Stay at the Fairmont Hotel for your San Antonio vacation close to tons of fun attractions. You 'll be able to see the River Walk, Ripley's Believe It or Not!, AMC Rivercenter 11, The Alamo, and La Villita Historic Arts Village within a 7-minute walk! The Fairmont Hotel is over a hundred years old and you'll be amazed by historic designs combined with the modern comforts you need like a business and fitness center. You won't be short of dining options with so many restaurants just a 5-minute walk away like Italia Ristorante, the Hard Rock Cafe and more.
Up to two large dogs under 50 pounds are allowed for an additional one-time fee.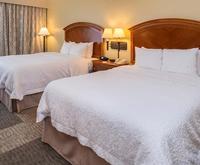 The Hampton Inn San Antonio is pet friendly.
Up to two large dogs under 50 pounds are allowed for an additional one-time fee plus a damage deposit.

Rating:





The Super 8 Hotel San Antonio I-35 North, situated off I-35 (exit 157B) and located approximately 15 minutes from San Antonio International Airport (SAT), is a unique hotel in Northeast San Antonio. During your stay in the hotel, you can expect the conveniences of home: A/C, cribs for infants and toddlers, free local calls, microwaves, mini-fridges, ironing boards and irons, and washers/dryers, and much more. But most of all, you can go sightseeing where you would like to explore: The Alamo, the San Antonio River Walk, Six Flags Fiesta Texas, El Mercado, the San Antonio Zoo, etc.
Up to one small dog is allowed for an additional per night fee.
View all 39 Pet Friendly Hotels