4 Star Hotels in San Antonio
View all 23 4 Star Hotels

4 Star Hotels in San Antonio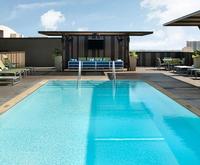 Exclusive Online Offer: Save up to 10%
Click for More Information

Rating:





Customer Rating:





We had a great time the hotel was great !!' And had awesome views of he river walk . Will definitely be back just stay longer !!
melody harrison
madison, ms
The Hyatt Regency San Antonia Riverwalk Hotel is located on Losoya Street in San Antonio Texas. You will be directly on the Riverwalk so water view suites are available here. You will be amazed at the level of service you will receive here. This hotel offer free Wi-Fi, hot tub and an outdoor heated pool. Your room here will come with a microwave, refrigerator, hair dryer and an ironing is available upon request. There is a lounge in the hotel for you to enjoy your favorite drink after a long day. Leave the fur babies at home because this hotel isn't pet friendly.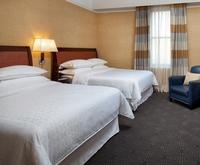 The Sheraton Gunter Hotel is located on East Houston Street in San Antonio Texas. This hotel offers all of its guest free Wi-Fi, paid buffet breakfast, paid valet parking, an outdoor heated pool and refrigerators in all of the rooms. You can grab a drink after a long day in the bar that is located inside the hotel. This hotel is also handicap accessible for all of your special needs guest. Feel free to bring along the fur babies with you on this trip because this hotel is pet friendly.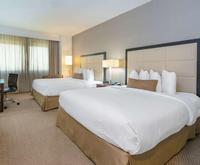 Rating:





Customer Rating:





Nice hotel with friendly staff!
Maressa Brant
Florien, LA
Your San Antonio stay will comfortable and convenient at the Wyndham San Antonio Riverwalk putting you close to downtown with plenty of fun things to do. This is the perfect place to stay for your business trip, you'll have a business center with free WiFi, and all the equipment you will need. Your workout needs can also be met at the fitness center, or take a break and swim in the pool or relax and sunbathe on the deck. When there's time for fun you're less than two miles from Ripley's Believe It or Not!, the Alamo, and more.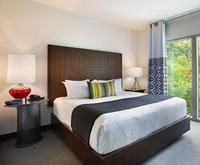 Fiding the best four-star hotel in a new area can be a very daunting and overwhelming experience. Hotel Contessa is one of the best hotels in the area providing its guests with many facilities that will help to make their stay more enjoyable. Hotel Contessa believes in serving its guests with the best amenities that they would need. We provide the most comfortable beds for our customers so they can have a relaxing sleep. Our dining is very well renowned and we offer a wide range of exotic cuisines for our customers who like to try out new things often.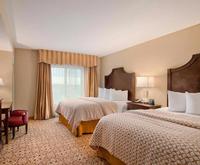 At Embassy Suites San Antonio Riverwalk, located 8 miles from the San Antonio International Airport, you can expect a comfy room in the 4-star hotel in San Antonio. Amenities include free parking, free Wi-Fi, complimentary made-to-order hot breakfast, hot tub, outdoor heated pool, and complimentary airport shuttle service. And, each hotel room includes a flat-screen television, a refrigerator, a microwave, a coffee maker, and an alarm radio clock. During your stay, you can go to many attractions around the historic city where you are most interested in exploring: The Alamo, the San Antonio River Walk, La Villita, El Mercado, etc.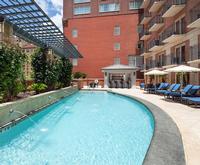 Stay at the Westin Riverwalk, a lavish 4 star hotel located in San Antonio, TX. The elegant lobby of the hotel has high elevated ceilings and a grand staircase. This riverfront hotel with full treatment spa feature guest rooms and suites, that include plush comfortable mattresses, beautiful marble enriched bathrooms, lovely views of the San Antonio River and room service. The 24-hour WestinWORKOUT Fitness Studio is conveniently located next to the rooftop outdoor heated pool which is open to enjoy year round.
View all 23 4 Star Hotels