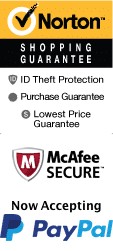 Holiday Inn Downtown Market Square
318 W César E Chávez Blvd San Antonio, TX 78204
1-800-987-9852
Chat Now
Related Lodging by Category:
Holiday Inn Hotel Downtown Market Square Holiday Inn Hotel along 318 West Ceaser exudes the vibrant San Antonio spirit. The hotel's proximity to Market Square simplifies explorations to several attractions. Start by strolling to the sophisticated Victorian Mansions in King William District. Then, pass by the majestic Riverwalk waterway less than a mile away. Do not forget to go down memory lane at Texas Ranger Museum or the Guinness World Records Museum nearby. A visit to LEGOLAND Discovery center along Commerce St for indoor rides and games adds to the fun. Watch an exciting live performance at the Mystery Dinner Show. It is approximately 0.7 miles away.
About the Hotel

Holiday Inn ideal's location makes it the heartthrob of San Antonio. For this reason, the hotel has well-experienced personnel ready to give the very best. Stimulate your taste buds with sumptuous meals from the lounge or full-service restaurant. Additionally, keep close tabs with your loved one with a 24 hr high-speed internet. If need be, experience a workout at the fitness center. Afterward, you can opt to cool down at the whirlpool or the pool. Above all, there is a free airport shuttle from the hotel every day. For a comfortable and convenient lodging option while in San Antonio, the Holiday Inn Downtown Market takes the cake.
About the Rooms

Guests will feel right at home after they return to their room for the evening. The rooms all feature clean, plush bedding that will help you have a great night's sleep. Each room features a cable TV, hairdryers, microwave, refrigerator, and coffee makers. There are several activities to keep the fun rolling, whether in or out of the hotel.
San Antonio Botanical Gardens, 4 miles away, offers an unsurpassed serene environment. Learn more about the Texas war at the Alamo, a short drive away. Moreover, experience world-class shopping and dining at the North Star Mall. It is along San Pedro Avenue. Finally, sample San Antonio nightlife at the Heat or Aztec Lounge. All within the Market Square area.
Visitors to San Antonio can find an array of lodging options, vacation packages, and activities like Seaworld Texas. No matter what you decide to do while visiting this historic city, you will have a memorable time. Be sure to book your room at the Holiday Inn Downtown Market Square for the best getaway yet!
Reviews

Carrie Pinson
Crandall, Texas
✓
Verified Traveler
"Very nice staff and clean "
Very nice staff and clean environment

Sylvia Tyson
South Houston, TX
✓
Verified Traveler
"will definitely use this hotel again and refer our friends to it"
The hotel and the staff were great. The shuttle service that the hotel offers was exceptional, we parked our vehicle and did not move it until it was time to go home. We will definitely use this hotel again and refer our friends to it.

Enrique Vallejo
Mexico City, Mexico
✓
Verified Traveler
"The breakfast was very good"
The breakfast was very good and the program of children eat free is perfect!!!

Sue Clark
Bosque Farms, NM
✓
Verified Traveler
"Great experience with the hotel"
Great experience with the hotel. Restaurant needs a little improvement. Good food but it took forever. Would still stay there again.
Location Highlights
Although it has an odd name, Sanitary Tortilla Company is an international store serving up everything from handcrafted guacamole to elote. Piknik Foods is also nearby, so you can grab sandwich bread and lunch meats for the hotel or collect napkins and plastic solo cups. Nearby cathedrals like San Francesco Di Paola Church, provide insight into the glorious old world architecture. Visit Viriana, Be Frida, Fruteria Cano, Texas Hat, and El Mercado Glass Factory for special shopping endeavors.
Book Now!