Hill Country Inn & Suites at Salado Creek
2383 Ne Loop 410 San Antonio, TX 78217 |
1-800-987-9852

The Hill Country Inn is less than five miles from the Salado Creek Airport.
Details

Free Wi-Fi

Complimentary Continental Breakfast

Free Parking

Hot Tub

Outdoor Pool

Microwaves & Refrigerators In All Rooms
Check in: 3:00 PM Check out: 11:00 AM
AAA Rating:
AMENITIES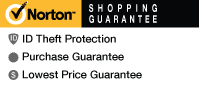 Description
It is also located near Morgan's Wonderland and the Texas Transportation Museum. This hotel resembles a row of apartments that are joined together. There is a small patio area in front of each room. An outdoor pool and a children's pool are available. There is also a spa. The motel has a business center with a computer and copy service. A reception is held on certain days where guests can eat dinner with the manager. A free breakfast is also served daily. Barbecue grills are for guests to use. Guests have access to a fitness that is near the hotel.
The Hill Country Inn is one level. The outside and the inside of the property is made of wood. The outside is a dark color, and the inside is a lighter color with a darker carpet. Lamps are on the walls instead of on the floor or a nightstand. The activity area in front of the Inn has round wooden tables and benches. Guests will see a concession area where food and drinks are sold. The children's pool is separate from the larger pool.
Each room is decorated differently. A large suite has a King size bed and an elegant nightstand. A couch and coffee table are in most rooms. There is a coffee maker in each room, and the windows open. Bedrooms are separate from the sitting area in each room. A refrigerator and microwave is available. Wireless high-speed Internet is included. Cable television is also included in the room rate. The San Antonio Botanical Gardens is less than five miles from the hotel.
Still Have Questions?