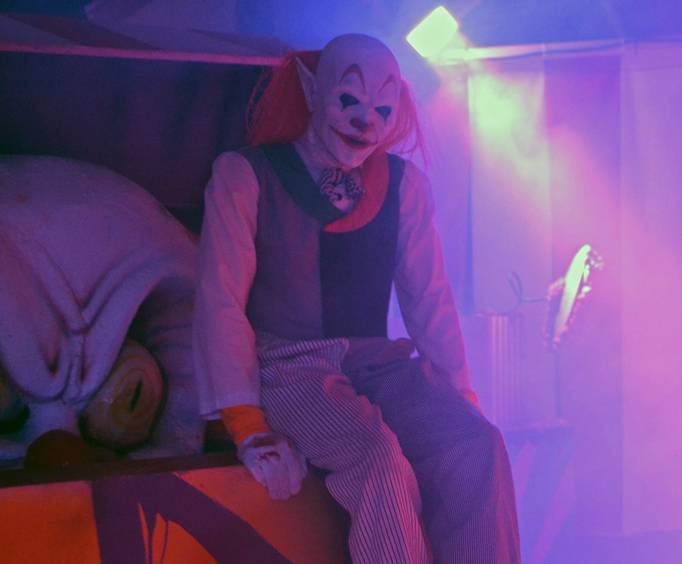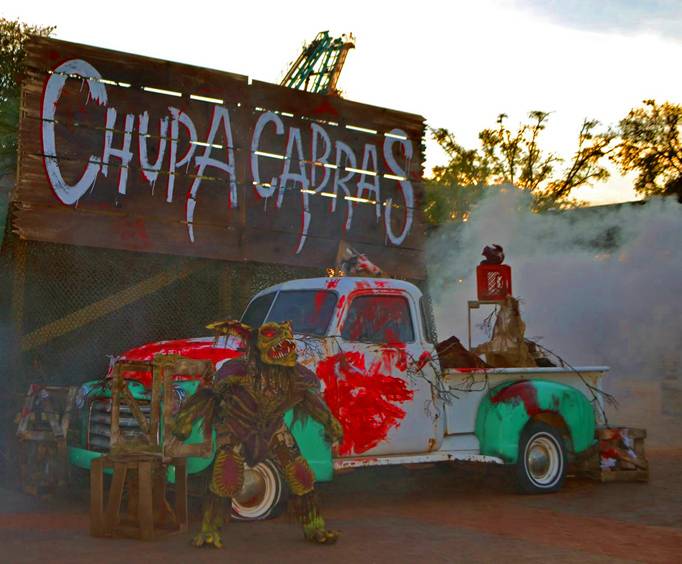 Fright Fest at Six Flags Fiesta in San Antonio, TX
Get ready to scream at Six Flags Fiesta during their annual Fright Fest event, featuring spine-chilling shows, riveting roller coasters, creeping creatures, and more alarming attractions.

Have a frightful good time this October when the park transforms into a terrifying time of thrills, complete with roaming ghouls and ghosts. Mayor Slayer returns each year with a crowd of creatures more evil than before, performing rock music in a Monster Mash Bash. Be warned, though, although these monsters perform wicked music, they also perform wicked deeds as they put the town under their spell. Visit Rockville, if you dare – the certified "Dead End" in San Antonio, where legions of zombies haunt the area. No one who has entered has ever returned.

Thrill-seekers will love to try and survive the frightening mansions and mazes the park has to offer. Enter a haunted house, with thirteen dark and evil rooms that the ghosts of Mr. and Mrs. Willoughby, the previous owners, love to haunt at Midnight Mansion. To the outside eye, Crackaxle Canyon looks like any ordinary cornfield, but to those who enter, it is so much more terrifying. The fields of corn are filled with not-so-normal scarecrows – in fact, they are the unwelcome visitors of the town. Enter Crackaxle Canyon and you may become one yourself.

Although you'll be racing along the tracks at high speeds, don't feel safe on the rides, either. Whirligig might look like it would be the safest place in the park, where no screams reach the area, but don't be fooled. The swing ride is home to beautiful, captivating creatures called Sirens who may look as pleasing as the ride itself, but are actually luring you in so they can suck out your brains. Thousands of cuddly white rats have escaped from a failed lab experiment to the ride Scream: Hungry Lab Rats. Now, they aren't so cuddly anymore – so be warned, they have an insatiable taste for human flesh. And Boomerang may be one of guests' favorite rides in the park, but it also hides a mystery that has turned scientists insane trying to figure it out. Something lives in the ride, wretched and unidentifiable, planting eggs into the brain that hatch creatures so vile they possess the riders with their horrifying ideas.

More terrifying entertainment awaits you at Fright Fest this October, so be sure not to miss out on this exciting, haunting event.
Create Your Custom Package
This Event is held at: