World Class Magic and Illusion Show
Located at 217 Alamo Plaza and is the perfect place to host a party, corporate event, or bridal shower. Matching seating and staging is available, allowing you to design your show around your audience. Our entertainment options include:
World-class illusions from our talented illusionist and escape artist, who has performed in front of thousands at the world-famous Magic Castle in San Antonio, Texas.San Antonio is unique, as it blends the modern with the historical. Alamo Plaza is the perfect venue to showcase our amazing Close-up Magic Show with its beautiful scenery. The Alamo and its beautiful grounds are a must-see when you visit San Antonio. With the right Close Up Magic Show, San Antonio can be the most memorable vacation of your life.
Enjoy a fun, exciting family night out in the enchanted City featuring special effects and amazing illusions. A perfect show for any occasion. Besides our thrilling stage show, we also offer on-site close-up magic, including close-up wedding magic—ideal entertainment for your wedding or private party. Our artists travel to you, with award-winning Close up Magic Shows available in San Antonio and surrounding areas.
If you are looking for something different, fun, and exciting, yet very professional and superbly performed, then our close-up magic shows will certainly hit the nail. Our close-up magic show is designed for amazing, with audience participation and a smooth blend of tricks and illusions. Our family-friendly theatre is filled with amazing tricks and illusions that will astound your guests.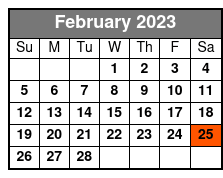 Book Now!