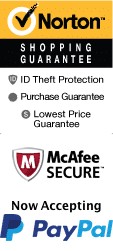 VME Family Fun Pass - Go Rio San Antonio River Cruises & San Antonio Aquarium
Click for More Information

Exclusive Online Offer: Buy 1 Get 1 Free
(Must purchase in advance online or toll-free at 1-800-987-9852)
849 E. Commerce Street San Antonio, TX 78205
1-800-987-9852
Chat Now
VME Family Fun Pass - Go Rio San Antonio River Cruises & San Antonio Aquarium Photos (24)
San Antonio, TX is an exciting city filled with brilliant attractions and fun that the entire family can enjoy; experience some of the best attractions for one price with VME's Family Fun Pass for a sightseeing cruise and plenty of other fun. This pass includes tickets aboard the Go Rio San Antonio River Cruises as well as admission to the San Antonio Aquarium.
About the Go Rio San Antonio River Cruise Admission
The Riverwalk is one of San Antonio's most cherished places. With the Go Rio San Antonio River Cruises, you will be able to experience this coveted area in a cool new way. With flexible times, you can catch your boat whenever you wish. The cruises depart every 15 minutes from a collection of boarding locations. Board your brightly-colored gondola and set sail on the San Antonio River as you glide along the winding canal. Along the shore, guests will be able to scope out San Antonio's best boutiques, restaurants, and landmarks. Some of the places you will see along the way include:
The Alamo
San Fernando Cathedral
Riverwalk Restaurants & Shops
These stunning landmarks and the bustling array of Riverwalk shops and eateries are sure to impress passengers. Not only will you be able to see these places, but your talented boat guide will also give you insight into the local life of San Antonio with some narrated info. Whether you wish to get a closer look at the Alamo or try to find your next Riverwalk stop for dinner or shopping, these cruises offer a neat way to explore the area.
About the Boats
These vibrant gondola-style boats are great for navigating the Riverwalk waters. They are electric-only riverboats, so they do not pollute the waters they travel along. Practically noiseless, they also provide a more peaceful experience than typical boats. The boat and guides are all licensed under the San Antonio city licensing laws, so you can have a fun and safe ride on one of these cruises.
About the San Antonio Aquarium Admission
The pass also includes admission to the famed San Antonio Aquarium. This admission is fantastic for those who love marine biology or simply want to learn about the ocean and its creatures. San Antonio's Aquarium is absolutely stunning, and it provides plenty of information about the animal world through a variety of interactive exhibitions, displays, and infographics. Visit the aquarium to learn all about various species of fish and aquatic life, and be sure to bring your camera along to capture the beauty of the underwater world!
The Exhibits
The San Antonio Aquarium has countless exhibits, each dedicated to a different aspect of underwater worlds. See everything from jellyfish to sting rays with more than 50,000 square feet of fun and information to discover.
San Antonio Stingray Touch Tank


Get some real hands-on experience at the Stingray Touch Tank! This exciting feature allows guests to dip their hands into some aquarium water and watch in awe as real-life stingrays come to investigate. You'll be able to touch and pet the stingrays, and it is the perfect way to make some new memories while enjoying these creatures.
Aviary Experience at the Aquarium in San Antonio


For bird lovers, the Aviary Experience is certain to be a hit. This portion of the aquarium showcases the feathered species of the world. Here, guests will be able to see and interact with everything from toucans and macaws to smaller birds like lorikeets. Guests will even have the opportunity to purchase bird food and feed lorikeets and parakeets.
Rain Forest and Desert Experience


Experience two of the world's most unique biomes with a visit to this aspect of the aquarium. Dedicated to the rainforest and the desert, this exhibit explores two vastly different ecosystems, both with their own roles and collection of animals that inhabit them. You'll find everything from amphibians to lizards and other reptiles here.
Giant Pacific Octopus


The kraken is real! Or maybe it's just the Giant Pacific Octopus. Learn about this stunning creature, known as the largest species of octopus in the world, at the San Antonio Aquarium. You will be able to witness the creature float around as you learn all about it.
Daily Shows
The aquarium also operates some great daily shows, allowing visitors to enjoy some thrilling productions dedicated to animal conservation and learning. Learn something new at one of these awesome complimentary shows, which highlight everything from birds and reptiles to various habitats. You never know what you may discover!
With this combination ticket, guests will be able to enjoy all of the fun at these amazing attractions. Board the Go Rio San Antonio River Cruise to see some of the best landmarks in San Antonio while discovering the greatness of the Riverwalk. Then, head to the San Antonio Aquarium to see the delightful creatures that make up the underwater world and beyond. Guests of all ages will have a great time with each of these attractions, making the VME Family Fun Pass a must for your next Alamo City getaway!
Frequently Asked Questions for VME Family Fun Pass - Go Rio San Antonio River Cruises & San Antonio Aquarium:
Approximately how long does the VME Family Fun Pass - Go Rio San Antonio River Cruises & San Antonio Aquarium last?

Cruise lasts approximately 35 minutes. Admission to aquarium is good for the entire day, but guests typically spend a couple hours exploring it.

For what ages is the tour appropriate?

Both attractions are great for all ages. Infants are able to ride on the Go Rio Cruise.

Is photography / video recording allowed on the VME Family Fun Pass - Go Rio San Antonio River Cruises & San Antonio Aquarium?

Yes.

Is the VME Family Fun Pass - Go Rio San Antonio River Cruises & San Antonio Aquarium handicap accessible?

Both activities are ADA Accessible. The cruise can accommodate 2 wheelchairs per barge. Boarding ramps are also available.

Where does the tour meet?

There are various boarding locations throughout the Riverwalk for guests to board the Go Rio San Antonio River Boat Cruise.
Book Now!

Exclusive Online Offer: Buy 1 Get 1 Free