San Antonio Wine Tour
San Antonio Wine Tour is no longer open.
Description
Every city does wine differently, offering up unique flavors with local vineries; and with the San Antonio Winery Tour, wine connoisseurs can sample Alamo City concoctions for a taste of the winery culture in the area.
Your San Antonio Wine Tours journey will begin with a ride aboard a luxurious mini-bus to the German town of Fredericksburg. Once in Fredericksburg, you'll have the opportunity to stroll Main Street, enjoy lunch on your own at any of the cultural restaurants of the area, and browse the various craft and antique stores of the town. From Fredericksburg, you'll be taken to a local winery, with the opportunity to sample each wineries' wares. The order of the wineries is subject to change.
Detailed Tour Itinerary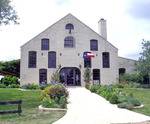 Located between Fredericksburg and Stonewall, Becker Vineyards was established in 1992 by Richard and Bunny Becker, and the winery is located in a 19th century German stone barn reproduction and surrounded by lavender fields. While you're at the winery, enjoy a tasting of the hand-crafted Bordeaux, Burgundian, and Rhone-styled award-winning wines, perfect with fine cuisine or casual fare. Take a tour of the winery and cellar area and feel free to purchase a bottle or two of your favorite German-style wines!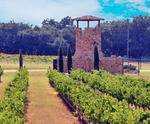 Stop at
Grape Creek Vineyards
At Grape Creek Vineyards, you can visit the beautiful and romantic Italian villa tasting room and event center, and you can enjoy delicious wines and experience the feel of Tuscany in Texas! This winery produces premium quality wine from the best selection of grapes, and it has garnered over 100 medals in a two-year period from California to New York. Take the unique cellar tour at the new state-of-the-art wine production complex, and enjoy samples of their award-winning wines.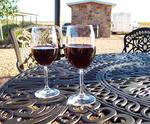 Stop at
Torre di Pietra Winery
At Torre di Pietra Winery, you can taste their award-winning wines from their award-winning Texas grapes, shop for unique gifts, and relax and listen to live Texas music on the piazza. In the vineyards, the Maxwell family grows ten grape varietals and seeks to uphold their family's tradition of farming and wine-making that dates back to the late 1800s. Enjoy an assortment of wonderful cheeses and other delectables to accompany your wine, including CKC Farm Fresh Goat Cheese, crackers, and wine-infused chocolates.
Stop at
Fredericksburg, TX
Midway through your day trip, you will have the opportunity to explore the Fredericksburg area on your own and check out one of the many delicious restaurants in the city for lunch before meeting up with the tour group again. For authentic German pancakes and pastries, check out the Old German Restaurant & Bakery, or head over to Mamacita's Restaurant & Cantina for the cultural legacy of the Persian, Spanish, and Mexican cultures while you enjoy your meal.
Stops may change due to traffic, weather, maintenance, etc.
Hill Country wine tours from San Antonio will take you to explore the natural beauty of the Texas countryside and allow you to sample the fruits of the land. San Antonio Wine Tasting Tours offer a unique, cultural look at an often under-appreciated part of San Antonio. Enjoy other great activities in the area and book your vacation package bundle to San Antonio today.
Reviews
Jennifer Adolph
TX
✓
Verified Traveler
"Beats all the theme parks!"
Beats all the theme parks! Which by the way i have thoroughly enjoyed in my lifetime. We're over 40 and needed a grown-up trip without the kids. This was perfect!
Don Laney
GA
✓
Verified Traveler
The visit to fredricksburg was too short and we were dropped off prior to 11am when many of the shops opened. The major site in fredricksburg nimitz museum and memorials takes several hours/even days to visit as the museum staff indicated. Visited three wineries. Two of the three were fine, one was very crowded. The 20 minutes allotted at each stop was adequate except for the last winery where it took 15 minutes for a sample. The driver was exceptional.
Teddy Reel
TX
✓
Verified Traveler
We very much enjoyed the historical background of the area as we traveled from place to place
Frequently Asked Questions for San Antonio Wine Tour:
What is included in the admission price for San Antonio Wine Tour?

Includes a bus tour, time in Fredericksburg, and wine tastings.

Approximately how long could a customer plan to spend at San Antonio Wine Tour?

Tour Takes Approximately 7.5 Hours

Is photography & video recording allowed?

Yes.

For what ages is San Antonio Wine Tour appropriate?

21 and older.