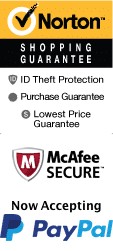 San Antonio Style Sunset Serenade in the Park
739 E César E. Chávez Blvd San Antonio, Texas 78205
1-800-987-9852
Chat Now
Immerse yourself in the magic of twilight with the San Antonio Style Sunset Serenade in the Park experience, in vibrant San Antonio, Texas. This enchanting event combines the natural beauty of an idyllic park setting with live music, featuring talented local musicians who set the serene ambiance, capturing the essence of a perfect Southern evening. Enjoy the warm breeze as the sky transitions from burning oranges and pinks to deep purples and indigo, accompanied by a soundtrack that perfectly reflects the serenity of the scene.

The San Antonio Style Sunset Serenade in the Park provides a wonderful opportunity to slow down and absorb the mesmerizing colors of the setting sun while being serenaded with soulful music. Guests start their journey an hour before sunset, setting up their cozy picnic spot in one of San Antonio's most picturesque parks. Be sure to bring comfortable seating and your favorite snacks and beverages to maintain the perfect, relaxed evening vibe.

As dusk begins to fall, the musicians serenade you with their melodies, providing a perfect harmony to the gorgeous palette of colors unfolding in the sky. The event attracts both locals and visitors, appealing to a range of age groups and becoming a melting pot of cultures and backgrounds, all gathered to enjoy a shared appreciation of music, nature, and community. Whether you're a music lover, an outdoor enthusiast, or someone simply looking to unwind after a busy day exploring the city, this is the place for you.

The tradition of the Sunset Serenade in the Park has captured the hearts of many, becoming a beloved event in the fabric of San Antonio's cultural scene. The talented musicians, ranging from upcoming local artists to renowned performers, add a touch of authenticity and soul to the entire experience. This is a fantastic venue for discovering new music or simply enjoying familiar tunes against the backdrop of the setting sun.

As the sun dips below the horizon and twilight gently fades into a blanket of stars, you're left with the echo of music and the warm memory of a truly unique San Antonio experience. The San Antonio Style Sunset Serenade in the Park promises a spectacular blend of beauty and melody, encapsulating the allure and vibrancy of the city. This is your ideal opportunity to immerse yourself in the heart and soul of San Antonio, to lose yourself in the moment, and be a part of a tradition embedded in the culture of this beautiful city.

In summary, the San Antonio Style Sunset Serenade in the Park offers a unique blend of tranquility and passion, the perfect marriage of nature and music. It's more than just a sunset viewing – it's a sensorial journey that combines music, community, and natural beauty in a perfect symphony. Pass a beautiful evening and make lasting memories with the San Antonio Style Sunset Serenade in the Park – where sunset is not just a time, but an experience.
Book Now!