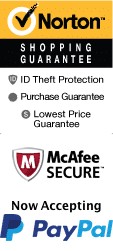 San Antonio River Walk Cruise, Hop-On Hop-Off Tour and Tower of the Americas Package
111 Alamo Plaza San Antonio, Texas 78205
1-800-987-9852
Chat Now
San Antonio River Walk Cruise, Hop-On Hop-Off Tour and Tower of the Americas Package Photos (19)
Are you ready to explore the San Antonio River Walk in a unique way? Join the San Antonio River Walk Cruise Hop-On Hop-Off Tour! Known as the Venice of Texas, the San Antonio River Walk features stunning architecture, beautiful greenery and historical landmarks that surely everyone will enjoy.

This tour provides a detailed walkthrough of the San Antonio River Walk, which spans 15 miles of iconic attractions, trendy restaurants, and picturesque landscapes. With this tour, you'll be able to hop on and off while exploring and enjoying the attractions at your own pace. Travelers looking to experience the beauty of the River Walk with comfort and convenience will be amazed by the narration provided throughout the 35-minute boat ride.

During the tour, you will take a riverboat ride through the most memorable areas of the River Walk during the day or evening. The River Walk trip takes you to the heart of the town, where you will be able to enjoy a cruise while admiring the riverbanks lined with lush greenery. Pass by shops, galleries, restaurants, and nightclubs as you take in the bucolic scenery and fascinating history of this town.

The San Antonio River Walk Cruise Hop-On Hop-Off Tour is ideal for families, couples, and friends looking for a memorable experience. The tour is wheelchair and stroller friendly, and language translation devices are available upon request. Your guide will explain the city's most famous landmarks, including the Alamo, La Villita, HemisFair Park, The Arneson River Theater, and much more.

The River Walk is full of historical landmarks, and the San Antonio River Walk Cruise Hop-On Hop-Off Tour provides a history lesson on the town's historic architecture and famous inhabitants. From the gunfight at the Alamo to modern-day events, there's something for everyone. The narration is provided in English or Spanish, making it easy for travelers to follow.


Stop at
Shopping, dining, and more at The Market Square
Embrace Texas culture at Market Square in San Antonio. This vibrant three-block plaza houses the largest Mexican market in the US, overflowing with traditional food, handmade crafts, and colorful clothing. Embark on a festive journey through Latin-inspired shops, enjoy live mariachi performances, and savor sumptuous Mexican dishes. Truly, Market Square is a one-stop shop for a slice of la vida Tex-Mex.

Pass By
Yanaguana Garden in San Antonio, TX
From skill-building playgrounds to interactive water features, Yanaguana Garden offers amusement for all. Its unparalleled amenities make it a must-visit for those seeking fun and relaxation in San Antonio.

Stop at
VFW Post 76 in San Antonio, TX
Immerse yourself in the infectious festive spirit of VFW Post 76. Rife with camaraderie, local culture, and heritage, it promises an inviting journey into the heart of San Antonio hospitality.

Stop at
Veterans Memorial Park
Experience a piece of America's heart in Veteran's Memorial Park. Each turn reveals an aspect of military heroism through the ages - a place of reflection, celebration and remembrance, it is San Antonio's tribute to our nation's brave.

Experience the flourish and energy of community as San Antonio flocks to this city's social heart for festivals and gatherings.

Pass By
Tower of the Americas
Epic and adventurous, the Tower of the Americas is a monumental artwork of the San Antonio skyline. Offering a thrilling 4D ride alongside a high-flying dining experience, it sure is an unforgettable Texan adventure.

Stop at
Tobin Center in San Antonio, TX
Experience the best of San Antonio's vibrant arts scene at the Tobin Center. Every performance here resonates aesthetically, taking audiences on a memorable cultural journey.

Pass By
The Shops at Rivercenter Mall in San Antonio, TX
For a quintessentially San Antonio shopping experience, The Shops at Rivercenter is your destination. Discover the fusion of global brands with local flavor, enjoy delightful dining, or catch a movie - all amidst the alluring riverside backdrop.

Stop at
The Park at Pearl
Explore The Park at Pearl, a unique urban jewel in San Antonio, and experience its events, restaurants, and green spaces. Nestled in the heart of the city, it's a place where heritage meets modern living.

Explore the Alamo Church, the remnant of an 18th-century Spanish mission, offering a palpable sense of the valiant figures who fought for liberty. This iconic façade is a must-visit for travelers, a testament to heroism under fire.

Stop at
Southtown Arts District Art Walk
Southtown Arts District Art Walk is a must-visit San Antonio attraction. This cultural feast showcases local talent in a myriad of artistic forms, inviting you to experience the very pulse of the city's art scene.

Stop at
Augie's BBQ Restaurant in San Antonio, TX
BBQ fanatics, rejoice! Augie's BBQ Restaurant in San Antonio serves classic brisket, pulled pork, and ribs, all smoked to perfection. Their robust sides and family-friendly ambience make it a definite must-visit.

Stop at
San Fernando Cathedral
A haven of peace and spirituality, San Fernando Cathedral has etched its mark on San Antonio's skyline since 1731. Visit for quiet moments of reflection or to appreciate the incredible light show that transforms this historical site into vibrant storytelling canvas at night.

Stop at
San Antonio River Walk
Escape to an urban oasis — the San Antonio River Walk. Tucked beneath the street level, this mesmerizing scene offers an unending soiree of entertainment, culture, and cuisine. Whether you crave a romantic dinner or an exhilarating festival, the River Walk exceeds expectations.

Stop at
San Antonio Museum of Art in San Antonio, TX
Kid-friendly programs at the museum make it the ideal destination for family outings. Artsy kids will love the interactive craftsmanship classes!

Stop at
Riverwalk Museum Reach in San Antonio, TX
Step into a serene retreat beneath towering cypress trees at River Walk Museum Reach. With a plethora of top-notch eateries and the captivating historical narrative, it's a traveler's paradise in San Antonio.

Pass By
La Villita Historic Arts Village
Make the most of your San Antonio trip by visiting La Villita, a vibrant testament to the state's rich history wrapped in an artistic ambience.

Pass By
King William Historic District
Revel in the district's varied cultural festivals showcasing the unique blend of Texan and German heritage.

Stop at
Historic St. Anthony Hotel
Check into the St. Anthony Hotel, a place that exudes class and history. As you enjoy its plush accommodations and gourmet dining, let the hotel's storied past seep into your luxurious present.

Experience the allure of Hemisfair Park, where you will not only be greeted by diverse natural flora, but also enriched with incredible stories, cultural events, and an exceptional view from the towering landmark - the Tower of Americas.

Stop at
East César E. Chávez Boulevard
Take a turn to East Cesar E Chavez Boulevard in San Antonio, TX. This bustling street is an amalgamation of rich history, vivid artistic expressions, and a lively local community, perfect for an afternoon stroll.

Stop at
Buckhorn Saloon and Museum
Unearth the legends of the Old West in the heart of Texas, at San Antonio's Buckhorn Saloon & Museum. A blend of history and wildlife unmatched, it stands as a testament to Texas's vibrant cultural tapestry.
In conclusion, the San Antonio River Walk Cruise Hop-On Hop-Off Tour is a great way to explore the River Walk and appreciate its unique features. You will have the opportunity to see the city's charming architecture and iconic landmarks while learning about the town's history and culture. Don't hesitate and grab your tickets today to make unforgettable memories with your loved ones!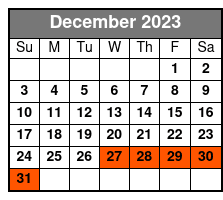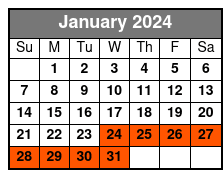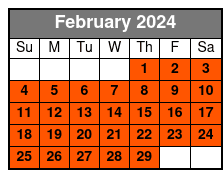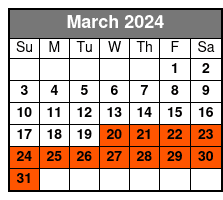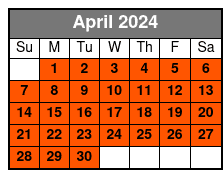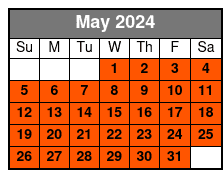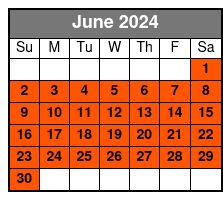 Frequently Asked Questions for San Antonio River Walk Cruise, Hop-On Hop-Off Tour and Tower of the Americas Package:
What is included in the admission price?

Includes Hop On / Hop Off Tour.
Book Now!