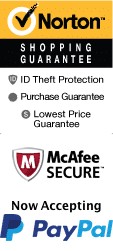 San Antonio Market Square Tex-Mex Food Tour
Get ready to immerse yourself into the vibrant culture of San Antonio, TX at the historic San Antonio Market Square. With over 100 locally owned shops, restaurants, and stalls, this bustling plaza offers an authentic taste of Mexican and Texan culture. As one of the largest Mexican markets outside of Mexico, the Market Square is a must-see destination for any traveler looking to experience the rich and colorful heritage of San Antonio.
Upon entering the lively marketplace, customers are greeted with the sounds of mariachi bands and the aroma of freshly prepared enchiladas and tacos. Visitors can explore the colorful and traditional shops, offering everything from artisan crafts and clothing to imported pottery and jewelry. After a day of shopping, grab a refreshing margarita or ice-cold cerveza at one of the many lively cantinas.
Strolling through the San Antonio Market Square, visitors can expect to spend anywhere from a couple of hours to an entire day. Be sure to wear comfortable walking shoes, as the market spans three blocks long and features multiple levels of shops and restaurants. While there is no required guide, visitors are encouraged to interact with locals and discover the unique characteristics of each shop and stall.
In addition to shopping and dining, the San Antonio Market Square offers a variety of events and festivals throughout the year. From the iconic Diez y Seis celebration to the festive Day of the Dead Parade, visitors can experience the traditions and customs of Mexico and the Southwest. With its vibrant atmosphere and historical significance, the San Antonio Market Square is a cherished and iconic landmark in Texas.
As one of San Antonio's most beloved attractions, the Market Square has a rich history dating back to the 1800s. Originally a farmers market, the plaza became a hub for commerce and trade among the Mexican and Texan communities. Today, the Market Square continues to serve as a cultural center and gathering place, preserving the history and traditions of the vibrant city.
In conclusion, no trip to San Antonio is complete without a visit to the San Antonio Market Square. From the lively atmosphere and unique shops to the rich history and traditions, this bustling plaza offers a one-of-a-kind experience in the heart of Texas. So come explore the sights, sounds, and flavors of the Market Square and discover the vibrancy of San Antonio.
Book Now!