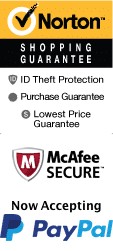 River City Ghost Walking Tour of San Antonio
Are you looking for a thrilling yet spooky activity in San Antonio, TX? Look no further than the River City Ghost Walking Tour! Led by knowledgeable and enthusiastic guides, this tour takes you on a journey through the city's most haunted locations.
During the tour, you will hear chilling tales of ghosts, hauntings, and unexplained occurrences. You will visit places such as The Menger Hotel, The Alamo, and The Aztec Theatre. As you walk through streets and alleys at night, you will feel the presence of spirits as you learn about the city's fascinating and eerie history.
The walking tour typically lasts for 90 minutes, covering approximately 1.5 miles of the city. It is recommended that you wear comfortable shoes and dress for the weather. The tour operates year-round and is wheelchair accessible.
San Antonio's history is filled with stories of war, death, and legends, making it no surprise that it's one of the most haunted cities in America. The guides provide a unique perspective on the city's history, as well as its supernatural past. There are no jump scares or gimmicks on this tour, just spine-tingling tales that will leave you feeling unsettled yet intrigued.
The River City Ghost Walking Tour is a must-see for anyone interested in the paranormal or just looking for a fun and spooky evening. You will come away with a newfound appreciation for San Antonio and its fascinating past.
In conclusion, don't miss out on the opportunity to experience San Antonio's haunted history firsthand on the River City Ghost Walking Tour. Book your tickets now and prepare to be spooked!
Book Now!