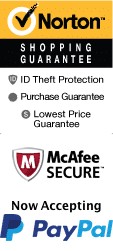 Party Bike Pub Crawl in San Antonio
Party Bike Pub Crawling in San Antonio, TX is a unique, one-of-a-kind experience that promises to deliver memories to last a lifetime. The tour is a combination of sightseeing, exercise, and pub-hopping aboard a mobile party bike that provides its riders with an exclusive look at San Antonio's famous landmarks and bar scene. You and your group of up to 15 people will pedal your way through the city streets and experience San Antonio in a whole new way.

The tour begins at the designated meeting point in downtown San Antonio, where you'll be greeted by your friendly guide who will give you a brief overview of how the tour works. Each party bike comes equipped with its own sound system, allowing you to choose your own soundtrack to set the party mood. Throughout the tour, you'll make stops at the city's top-rated bars and local hot spots where you can indulge in your favorite adult beverages while enjoying the company of your friends and the party atmosphere.

This three-hour tour takes you through the historic downtown district, where you'll see famous attractions such as The Alamo, Tower of Americas, and San Fernando Cathedral. You'll also pass through popular neighborhoods like King William and the Riverwalk, all while enjoying breathtaking views of the city's skyline. The entire tour is designed to be interactive, with your guide entertaining you with stories and trivia about the city's rich history and culture.

Party Bike Pub Crawling requires you to wear comfortable clothes and shoes, as you'll be pedaling through the city's streets for a total of 2.5 miles. The tour caters to individuals of all ages, and there is no alcohol served on the party bike. Participants must be at least 21 years of age to enter the bars and consume alcoholic beverages.

Whether you're celebrating a special occasion or simply looking to have a good time with friends and family, Party Bike Pub Crawling in San Antonio, TX, is undoubtedly a must-do activity. It's an excellent way to explore the city's landmarks and bar scene in a fun, unique, and memorable way. Don't miss out on this rare opportunity to experience San Antonio's nightlife like never before.

In conclusion, Party Bike Pub Crawling is an excellent way to experience San Antonio's bar scene and attractions in a fun, interactive, and unique way. With knowledgeable guides, excellent music, and stops at some of the city's top-rated bars, this tour promises to deliver memories that will last a lifetime. Book a tour today and pedal your way through the streets of San Antonio.
Book Now!