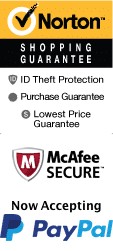 Ol' West Days Show in Bandera
Step back in time and immerse yourself in the Old West at the Ol' West Days Show in Bandera, Texas, where you can experience thrilling cowboy action and delicious western cuisine. This annual event is held every May and offers visitors a chance to witness some of the best cowboy entertainers in the country.

At the Ol' West Days Show, you can expect to see cowboys and cowgirls showing off their lassoing and shooting skills while riding their trusty horses. Watch in awe as they perform daring stunts and tricks, all while staying true to the traditions of the Old West. Guests will also have the opportunity to enjoy a tasty chuckwagon dinner, complete with all the fixings.

The event lasts for two days and is held at the Mansfield Park Rodeo Arena, a short drive from downtown Bandera. Visitors are encouraged to come early to explore the vendor booths selling cowboy hats, boots, and other western-themed souvenirs. There is also a kids' area with fun games and activities to keep the little ones entertained.

The main attraction of the Ol' West Days Show is the actual cowboy competition, where participants compete for different prizes and titles. The competition includes events such as steer roping, bronc riding, and bull riding. Each event is a display of remarkable skill, agility, and bravery, and it's fascinating to watch these seasoned cowboys and cowgirls do what they do best.

The Old West has a rich history full of fascinating characters and stories, and the Ol' West Days Show is a celebration of that legacy. The event showcases the most skilled and talented performers of cowboy entertainment, and it's a great way to learn more about this thrilling era in American history.

In conclusion, if you're looking to catch a glimpse of the Old West and experience the thrill of cowboy entertainment, then the Ol' West Days Show in Bandera, Texas, is a must-visit event. The stunning displays of horsemanship, shooting, and roping are sure to entertain visitors of all ages. Don't miss out on the chance to experience the Old West firsthand and make unforgettable memories with your loved ones.