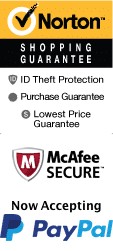 Guided Haunted Segway Tour of San Antonio at Night
Do you crave spine-tingling chills and the eerie feeling of the supernatural? The Guided Haunted Segway Tour of San Antonio at Night is the perfect tour experience for you. This thrilling adventure is located in the spooky heart of San Antonio, Texas. You'll find yourself teetering on a Segway as you glide through the winding streets of the city, with an experienced guide who will introduce you to the most haunted sites in the city.
This two-hour Segway tour is perfect for indulging your love of the paranormal while learning about the history of San Antonio. You'll begin your tour riding the Segway through the city's oldest park, Alamo Plaza; the Tour will continue with a ride by San Fernando Cathedral and La Villita. Your guide will lead you through history as you sail through the moonlit streets. You'll see some of the oldest homes in San Antonio, including the reputedly haunted Casa de Villita, the legendary Menger Hotel, and the Majestic Theatre, one of the most haunted and historic buildings in San Antonio.
One of the many highlights of this Segway tour is the beautiful, gothic Steves Homestead Museum, which you will visit during the tour. This stunning, historic Victorian Mansion is not only a beautiful place to visit but also a claimed hotspot for ghost sightings. You'll journey through the mansion while learning about the Steves family, as well as the souls they say still walk the halls.
However, the real pièce de résistance of the tour is the spooky vibe you'll get from the properties' shady corners, dark alleyways, and creepy ghost stories – a perfect encounter to keep the tour's spooky theme alive. You can rest assured that you're cruising through San Antonio's haunted streets safely on a Segway, an activity the whole family can enjoy, ages 14 and up.
The Guided Haunted Segway Tour of San Antonio at Night offers an unforgettable experience. Whether you seek an unworldly adventure or a love for history, this tour has it all. The guide's stories will keep you on the edge of your seat, while the Segway ride will guarantee that you see all of the city's ghostly hotspots. This tour is an absolute must for anyone seeking a unique, bone-chilling night full of history and mystery.
Book Now!