Fun 2018 San Antonio Family Vacation Activities

Take your family to San Antonio and experience all the great activities and attractions the city has to offer. These family-friendly options will give you something to do that everyone can enjoy. You will love the way these keep the whole family entertained!
Fun 2018 San Antonio Family Vacation Activities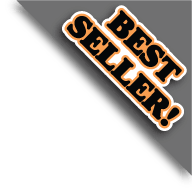 Special Offer: 5 Days for Price of 1 Day
Click Here for More Information






For a family-friendly atmosphere, thrilling rides, and fantastic aquatic shows featuring the amphibious creatures of the park, visit SeaWorld this summer! Your family will love the variety of things to do and see at the park. With so many attractions, rides, and shows, there really is something for everyone in your family at this park!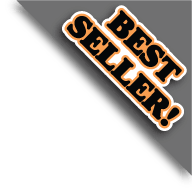 Enjoy family-friendly fun and a clean atmosphere at the world-renowned Six Flags Fiesta Texas, San Antonio theme park. This theme park will give you thrills and adventure to share with your family for an entire day of fun. There are water rides and dry rides as well as rides designed for the fearless and the slightly less adventurous, so everyone in your family can find something they like in the park!
Want more information regarding Fun 2018 San Antonio Family Vacation Activities?
The Grand Double Decker tour is a great way to experience the fun in San Antonio. The tour lasts approximately 50 minutes with the narration, but it allows for a Hop on/Hop off pass to explore the sites more in-depth. Some of the sites that are included in the tour are The Alamo, Tower of the Americas, Hemisfair Park, and the Market Square.
Schlitterbahn Waterpark is the perfect destination for family fun. With seventeen water slides, three uphill water coasters, the world's first surfing machine, seven different water playgrounds, a wave pool, hot tubs and more, there's something for everyone to enjoy. Schlitterbahn fulfills all of your family's summertime needs. Cool down from the Texas heat and keep your entire family entertained with just one visit to this water park, the best water park in the world.
Enjoy incredible views of San Antonio and the excitement of riding in a helicopter with the San Antonio and Alamo Helicopter Rides. With the headsets provided, you can talk to your family and point out wonderful sights to each other along the way. It's the perfect way to bond with your family on vacation!
Available 254 days between Apr 22, 2018 & Dec 31, 2018
View Schedule
Apr 22
10:00 AM
10:00 AM
10:00 AM
10:00 AM
Apr 23
10:00 AM
10:00 AM
10:00 AM
10:00 AM
Apr 24
10:00 AM
10:00 AM
10:00 AM
10:00 AM
Apr 25
10:00 AM
10:00 AM
10:00 AM
10:00 AM
Apr 26
10:00 AM
10:00 AM
10:00 AM
10:00 AM
Apr 27
10:00 AM
10:00 AM
10:00 AM
10:00 AM
Apr 28
10:00 AM
10:00 AM
10:00 AM
10:00 AM
Apr 29
10:00 AM
10:00 AM
10:00 AM
10:00 AM
>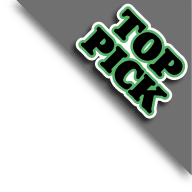 For a fun San Antonio Family Vacation, the Alamo Trolley Tour provides a fantastic adventure for all ages. The tour includes a hop on/hop off aspect that allows guests to customize their experience. The sights include the Alamo, San Fernando Cathedral, Hemisfair Park, and more.
Enjoy a night of classic family entertainment with the San Antonio Missions Baseball where you can be amused by great plays, t-shirt giveaways, dizzy bat races, and other old fashioned fun. It's the family-friendly atmosphere and entertainment that you want to share with your family on vacation.
Available 57 days between Apr 23, 2018 & Sep 3, 2018
View Schedule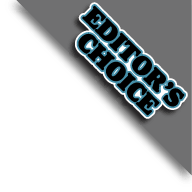 Bring your whole family to Splashtown Waterpark this summer to explore 20 acres of water park fun. Drop seven stories on The Lone Star Luge or relax on the Siesta Del Rio river ride. No matter how you want to spend your day, you're certain to have a great time with your family at Splashtown Waterpark!
Available 99 days between Apr 27, 2018 & Sep 9, 2018
View Schedule
What better way to enjoy the warm San Antonio weather than at Aquatica, SeaWorld's exciting adventure waterpark? Filled with high-speed thrilling water slides, sandy beaches and plenty of kid's areas for the little ones to romp and splash, your whole family will love this exciting water park!
For the family that loves explorations, a visit to Natural Bridge Caverns is perfect for you. The whole family will be amazed by the incredible beauty of the underground cave walls. The caverns have been called the "Jewel in the Crown of Texas Attractions" and are a National Natural Landmark. The tour takes your family one hundred and eighty feet below the ground to see some of the unbelievable sights nature created throughout the years.
Pricing and schedule are currently unavailable.

Activities