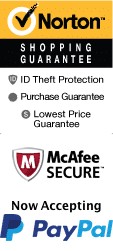 Encounter: Outer Space Theme Escape Room at Extreme Escape San Antonio
434 N Loop 1604 W San Antonio, Texas 78232
1-800-987-9852
Chat Now
Are you looking for an out-of-this-world adventure? Then come visit Extreme Escape in San Antonio, Texas, and step into the Encounter Outer Space theme escape room. This attraction offers a unique and thrilling experience that will test your problem-solving skills and transport you to the depths of outer space.

Upon arrival, you will be greeted by a friendly staff member who will provide an introduction and brief you on the rules of the game. You will then enter the escape room, where you will be given a set amount of time to solve puzzles and clues in order to escape. The game is designed for groups of up to eight people and typically takes one hour to complete.

As you progress through the game, you will encounter a variety of challenges that will test your logic, teamwork, and communication skills. You'll have to solve puzzles, find hidden clues, and work together to uncover the secrets of outer space. The room is designed to make you feel like you're actually on a spaceship, with realistic sound effects, special lighting, and detailed props.

The Encounter Outer Space escape room at Extreme Escape is the perfect activity for groups of friends, family, or coworkers who want to experience something new and exciting. It's also a great choice for team building and corporate events. Don't miss this opportunity to journey to the outer limits of the universe and see if you have what it takes to survive in space.

At Extreme Escape, they take pride in providing a high-quality experience, and the Encounter Outer Space escape room is no exception. This attraction has been designed with attention to detail and a focus on creating an immersive and exciting experience for all participants.

In summary, if you're looking for a unique and thrilling activity in San Antonio, Texas, head to Extreme Escape and try the Encounter Outer Space escape room. With its attention to detail, exciting challenges, and immersive environment, this activity is sure to provide an adventure you won't soon forget. Book your escape today and prepare for an unforgettable adventure!
Frequently Asked Questions for Encounter: Outer Space Theme Escape Room at Extreme Escape San Antonio:
Approximately how long could a customer plan to spend at Encounter: Outer Space Theme Escape Room at Extreme Escape San Antonio?

It lasts approximately 1 hour.
Book Now!