Best 10 San Antonio Things to Do in 2018

Have a blast during your San Antonio getaway with some of these great things to do. Each attraction or activity offers its own unique charms, so you will get a new experience with every one!
Best 10 San Antonio Things to Do in 2018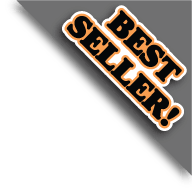 SeaWorld San Antonio has long been acknowledged as one of the best things to do in San Antonio because of the incredible rides, shows, and other attractions the park offers. People of all ages flock to the park each year to see killer whales, dolphins, and other marine life in action. This incredible park is one place you can't skip while you're in San Antonio!
Available 18 days between Dec 15, 2018 & Jan 6, 2019
View Schedule
Explore the King Williams Historic District with a ride in a beautiful Victorian Carriage. A relaxing ride through one of San Antonio's legendary historic areas is a fun way to see the sights. You will love the history and beauty of the district.
A night spent with the San Antonio Missions Baseball Team is a night filled with much more than just America's favorite pastime. You and your family will enjoy watching the double A affiliate team of the San Diego Padres while you snack on ballpark fare, enjoy T-shirt giveaways, dizzy bat races, dot races and sumo football. The fun is endless with the Missions.
Available 70 days between Apr 9, 2019 & Aug 25, 2019
View Schedule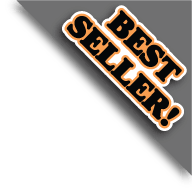 Whether you're with your family, friends, or just out by yourself for a day of fun, Six Flags Fiesta, San Antonio offers you a day of thrilling rides and great attractions. This park has everything you need for a good time. From mild rides like the Whistle Stop train tour to the inverted steel roller coaster Goliath, this park gives everyone something to enjoy!
Pricing and schedule are currently unavailable.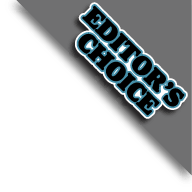 Have a blast at Splashtown Waterpark during the warmer months in San Antonio with multiple rides, the largest wave pool in South Texas, and a relaxing river ride. This water park is one of the best in the nation. You can spend the whole day enjoying the activities or relaxing in the shade. It's a great vacation activity for people of all ages!
Pricing and schedule are currently unavailable.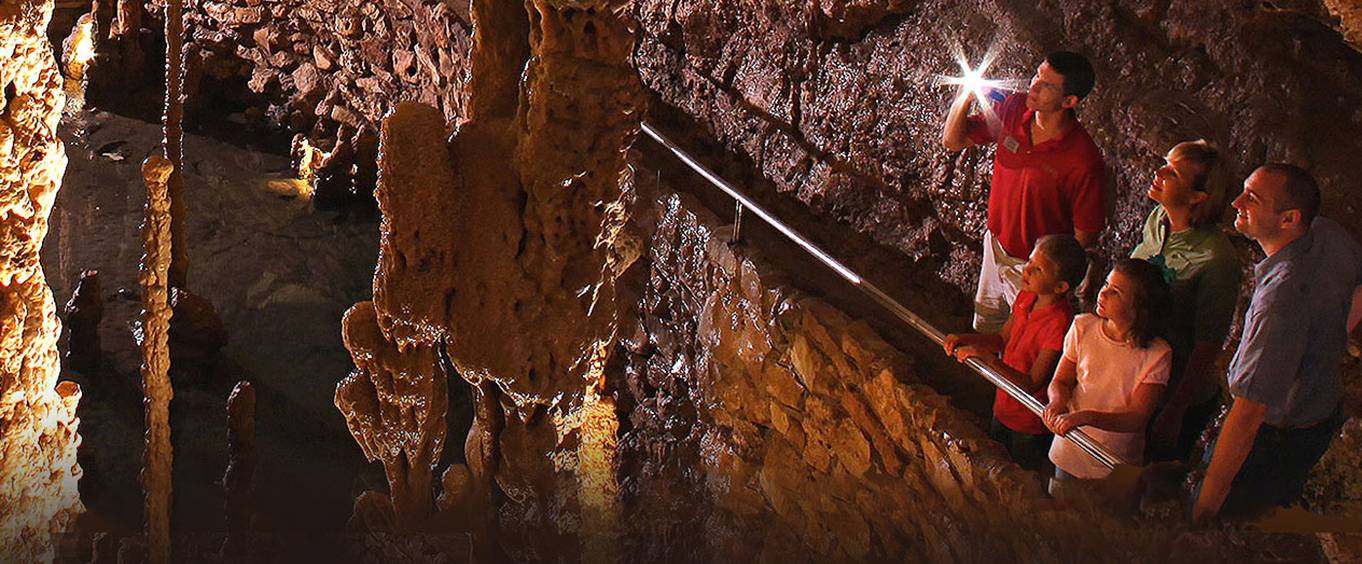 If you're looking for adventure, journey into the incredible Natural Bridge Caverns while in San Antonio. These caverns are located 180 feet below ground and have incredible stalagmites, flowstones, soda straws, and other rock formations for you to examine. These caverns are so beautiful, they have gained the nickname "Jewel in the Crown of Texas Attractions."
Pricing and schedule are currently unavailable.
Visit Schlitterbahn Waterpark, the best water park in the world, during your San Antonio vacation. Located between San Antonio and Austin, Schlitterbahn gives its guests the perfect opportunity to cool down from the Texas heat. The water park has over three miles of tube rides, seventeen water slides, and more fun water activities, including a lazy river and the world's first surfing machine. The whole family will love Schlitterbahn Waterpark.
Pricing and schedule are currently unavailable.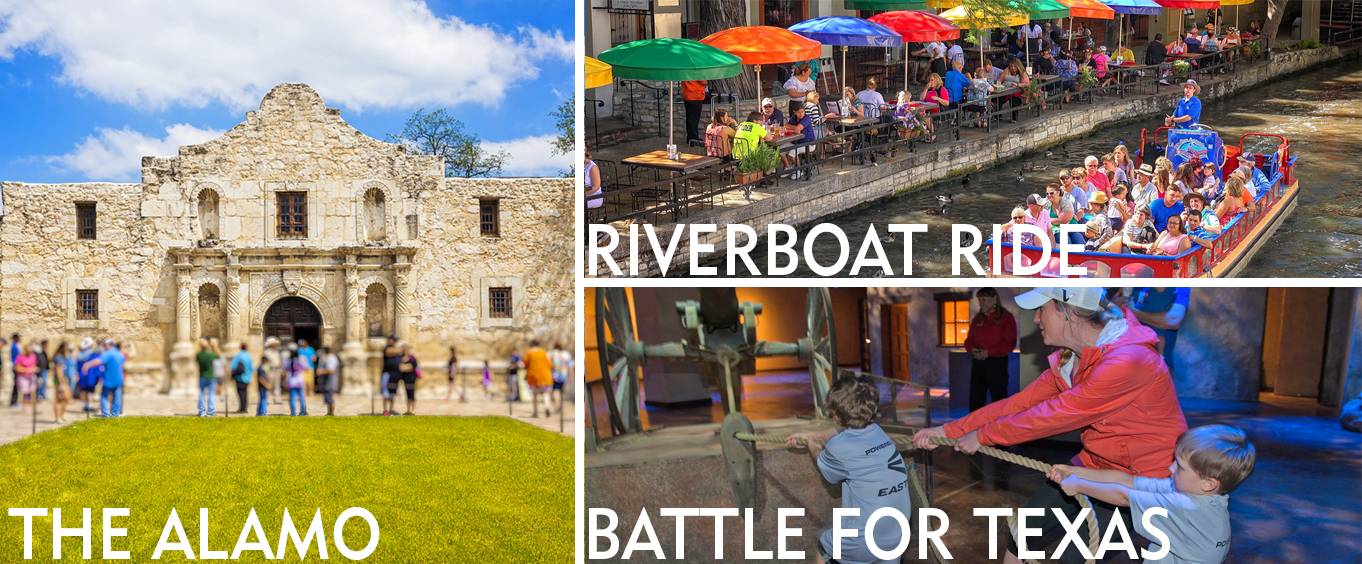 Relax and see the sights of San Antonio from the comfort of your air conditioned tour bus where a guide will tell you everything you need to know before taking a relaxing riverboat ride along the San Antonio Riverwalk. This tour is a fun way to see all of the best of the city. The Japanese Sunken Gardens, El Mercado, and more await you on this tour!
San Antonio Grand Tour is no longer open.
Visit one of the most historical sites in US history during the Alamo Reflections Tour. Your guide will take you to the Alamo, where Jim Bowie, Davy Crockett, Colonel Travis and others died to win independence for Texas from Mexico. Stop at Mission San Jose and see the famous "Rose Window," then visit Mission Concepcion, the oldest stone church in the country. This tour gives you an exciting and interesting historical lesson on your San Antonio tour.
Alamo Reflections Tour is no longer open.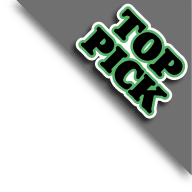 You can't visit San Antonio and not see the Alamo. The Alamo Trolley Tour is the perfect way to experience everything great about the area. The tour lasts approximately one hour and is appropriate for all ages. With the hop on/hop off aspect of the tour, you will be able to explore in-depth your favorite areas. The sights include The Alamo, San Fernando Cathedral, and Hemisfair Park.
Alamo Trolley Tour is no longer open.

Activities