2018's Best 10 San Antonio Sightseeing

If you're looking for the best sightseeing opportunities in San Antonio, you've found it with these great tours. Some tours are comprehensive while others offer an in-depth look at San Antonio's hottest attractions or venues. Every tour is a fantastic way to see San Antonio!
2018's Best 10 San Antonio Sightseeing
See all the best sights of San Antonio like El Mercado, the Japanese Sunken Gardens, and Mission Concepcion with the San Antonio Grand Tour. This tour will take you throughout town by motorcoach and boat, so you don't miss any of the beautiful attractions of the city. It's the comfortable way to get in some fantastic sightseeing while in San Antonio.
With the three different tour options available with San Antonio and Alamo Helicopter Tours, you can enjoy some of the best views of San Antonio available. The incredible sightseeing these tours provide make perfect picture opportunities. This is sightseeing you won't be able to get with any other tour of San Antonio!
Aug 14
10:00 AM
10:00 AM
10:00 AM
10:00 AM
Aug 15
10:00 AM
10:00 AM
10:00 AM
10:00 AM
Aug 16
10:00 AM
10:00 AM
10:00 AM
10:00 AM
Aug 17
10:00 AM
10:00 AM
10:00 AM
10:00 AM
Aug 18
10:00 AM
10:00 AM
10:00 AM
10:00 AM
Aug 19
10:00 AM
10:00 AM
10:00 AM
10:00 AM
Aug 20
10:00 AM
10:00 AM
10:00 AM
10:00 AM
Aug 21
10:00 AM
10:00 AM
10:00 AM
10:00 AM
>
Want more information regarding 2018's Best 10 San Antonio Sightseeing?
Take an in-depth look at one of the most beautiful historic districts of San Antonio with the King Williams Carriage Tour. See the lovely old homes that have been restored to their original granduer and enjoy the narration of your guide. There's no better way to explore the King Williams Historic District.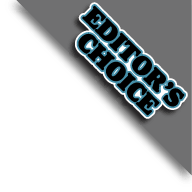 Venture through the San Fernando Cathedral area by way of a beautiful Victorian Carriage. Choose from a 40 minute narrated tour or a more intimate, quiet non-narrated tour and venture through the cathedral which was built in 1731, making it the oldest structure in Texas.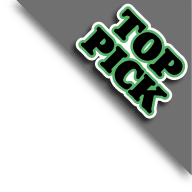 Get in-depth insight to the history and culture of San Antonio on the Alamo Trolley Tour. It won't be hard to "Remember the Alamo" after this tour. Your guide will bring the Battle of the Alamo to life with enticing tales. Drive past Market Square to see the arts, crafts and food of the fifty specialty shops in the area - and don't forget to return back to pick up some souvenirs. Take some photographs of the San Fernando Cathedral, one of the oldest Catholic parish churches in the southwest, and visit La Villita, the oldest surviving neighborhood in the city. This tour offers all these exciting locations and more as you learn about the history of the city.
Available 112 days between Sep 11, 2018 & Dec 31, 2018
View Schedule
See the incredible historic sites of San Antonio like the Alamo, Mission San Jose, and El Mercado with the Alamo Reflections Tour. This tour is one of the best available in San Antonio because of the exciting variety of things you get to see. You won't want to skip this tour on your vacation!
Rich in both history and natural beauty, Texas Hill Country has captured the imaginations of hundreds throughtout the years to create Western movies and books. Now, you can explore the country yourself with the San Antonio Hill Country Tour. See Fredericksburg, Admiral Nimitz Museum, and the Japanese Garden of Peace as well as scenic views of Texas. This history and scenery of this area are not to be missed.
Explore the beauty of San Antonio and its surrounding areas as well as getting a delicious taste of San Antonio's fine wines with the San Antonio Wine Tour. This tour will take you to three Hill Country Wineries where you will sample wines. Along the way, you will see beautiful views of the Hills. It's an unbeatable sightseeing combination!
Get an old-fashioned feel as you drive around San Antonio in a horse-drawn carriage on the Travis Park Carriage Tour. See the sights of San Antonio and Travis Park in a unique way. This twenty-minute tour takes you through Travis Park in a cozy carriage. Travis Park was once a part of the Alamo and is named after the commander of the Texas troops at the battle. The park is a natural oasis in the midst of a busy city, that allows you to take in all the beautiful sights of the natural foliage.
Experience the best of San Antonio sightseeing as you climb aboard the open-top Grand Double Decker for a one-of-a-kind sightseeing tour. You'll have the option to hop-off and hop-on as your narrated your takes you through San Antonio past many different historical sights including the San Fernando Cathedral, King William Historic District, Buckhorn Saloon and Museum, the Main Plaza and so much more.
Available 112 days between Sep 11, 2018 & Dec 31, 2018
View Schedule

Activities