2019's Best 4 San Antonio Sightseeing

If you're looking for the best sightseeing opportunities in San Antonio, you've found it with these great tours. Some tours are comprehensive while others offer an in-depth look at San Antonio's hottest attractions or venues. Every tour is a fantastic way to see San Antonio!
2019's Best 4 San Antonio Sightseeing
Take an in-depth look at one of the most beautiful historic districts of San Antonio with the King Williams Carriage Tour. See the lovely old homes that have been restored to their original granduer and enjoy the narration of your guide. There's no better way to explore the King Williams Historic District.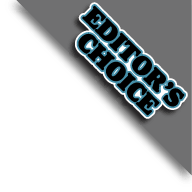 Venture through the San Fernando Cathedral area by way of a beautiful Victorian Carriage. Choose from a 40 minute narrated tour or a more intimate, quiet non-narrated tour and venture through the cathedral which was built in 1731, making it the oldest structure in Texas.
With the three different tour options available with San Antonio and Alamo Helicopter Tours, you can enjoy some of the best views of San Antonio available. The incredible sightseeing these tours provide make perfect picture opportunities. This is sightseeing you won't be able to get with any other tour of San Antonio!
Get an old-fashioned feel as you drive around San Antonio in a horse-drawn carriage on the Travis Park Carriage Tour. See the sights of San Antonio and Travis Park in a unique way. This twenty-minute tour takes you through Travis Park in a cozy carriage. Travis Park was once a part of the Alamo and is named after the commander of the Texas troops at the battle. The park is a natural oasis in the midst of a busy city, that allows you to take in all the beautiful sights of the natural foliage.

Activities