2017 Activities for Romance in San Antonio
More info about San Antonio 2017 Activities for Romance in San Antonio:
Average Rating:

4.5

out of

5

stars
, Based on
83
Reviews
Spend some time with your significant other enjoying the many opportunities for romance in San Antonio. These special experiences will give you a chance to get closer and really enjoy your time with one another.
2017 Activities for Romance in San Antonio
Climb into an air conditioned bus and go on a journey through San Antonio. Learn some of the historical facts and stories of city, stop by the Alamo to learn more about Jim Bowie and Davy Crockett, and relax on a peaceful and scenic Riverboat Ride on the San Antonio Riverwalk. Tropical foliage lines the water in a beautiful backdrop to your romantic date.
Enjoy the romance and beauty of the King Williams Historic District from a charming, White Victorian carriage. Cuddle up and enjoy seeing some of the most elegant, grand buildings in San Antonio. It's a romantic way to do some sightseeing and enjoy being close to your loved one.
Want more information regarding 2017 Activities for Romance in San Antonio?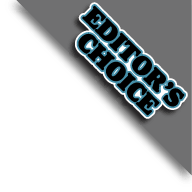 Enjoy the romance of a carriage ride through beautiful and historic San Fernando with the San Fernando Carriage Tour. This tour will give you incredible views of San Fernando including a cathedral built in 1731. Cuddle up with your significant other and enjoy a lovely carriage ride together.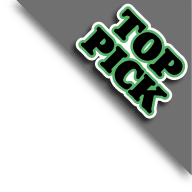 For a romantic San Antonio Family Vacation, the Alamo Trolley Tour provides a fantastic adventure. The tour includes a hop on/hop off aspect that allows guests to customize their experience. The sights include the Alamo, San Fernando Cathedral, Hemisfair Park, and more.
If you want romance in San Antonio, you will find it on the San Antonio and Alamo Helicopter Tours. These tours will give you incredible, bird's eye views of the city from thrilling heights. You and your loved one can talk to each other with your headsets and point out beautiful or fun sights to one another along the way. It's a special way to spend some time with your significant other.
Available 34 days between Nov 20, 2017 & Dec 30, 2017
View Schedule
Nov 20
10:00 AM
10:00 AM
10:00 AM
10:00 AM
Nov 21
10:00 AM
10:00 AM
10:00 AM
10:00 AM
Nov 22
10:00 AM
10:00 AM
10:00 AM
10:00 AM
Nov 24
10:00 AM
10:00 AM
10:00 AM
10:00 AM
Nov 25
10:00 AM
10:00 AM
10:00 AM
10:00 AM
>
Take in all the beauty of San Antonio in a romantic tour. Climb in an air conditioned tour bus and head off along the scenic back roads of the city. These roads are more peaceful and quaint than the regular city streets, giving you the opportunity to sit back and enjoy each other's company. Visit the German community of Fredericksburg, where the two of you can shop through the many boutiques and dine in one of the restaurants lining Main Street. Then visit some of the most historical attractions in the city, including the Historic Center and the History walk of the Pacific War. Stop by the Japanese Garden of Peace for the chance to get in some relaxation. The rest of the tour offers you the opportunity to view beautifully landscaped grounds and to hear stories of the culture and the history of the area.
Enjoy the romance of the hills surrounding San Antonio as well as the delicious flavors of Texas wines with the San Antonio Wine Tour. There is nothing more romantic than scenic rides in the country with your loved one. Wine tastings at three different Hills wineries will make the experience that much more fun and romantic for you!
Take a carriage ride through Travis Park with your sweetheart to explore this historic area that was once a part of the Alamo. The natural beauty of Travis Park is astonishing amidst the buildings and architecture of this area of San Antonio. It will feel like a little piece of heaven for you to explore with your loved one.
What could be more romantic than an exploration of the mystery and natural beauty located in Natural Bridge Caverns? These caverns offer guests incredible natural formations like soda straws, stalagmites, and flowstones to explore in throughout the tour. It's your chance to explore the unknown with your significant other!
The Horse Drawn Carriage Rides in San Antonio are one of the most romantic activities offered in the city. Sit, relax, and unwind as your horse-drawn carriage takes you through some of the most historic places in the city. This ride is an amazing way to reconnect with your sweetheart without the stresses of every day life.
Nov 18
10:00 AM
10:00 AM
10:00 AM
Nov 19
10:00 AM
10:00 AM
10:00 AM
Nov 20
10:00 AM
10:00 AM
10:00 AM
Nov 21
10:00 AM
10:00 AM
10:00 AM
Nov 22
10:00 AM
10:00 AM
10:00 AM
Nov 23
10:00 AM
10:00 AM
10:00 AM
Nov 24
10:00 AM
10:00 AM
10:00 AM
Nov 25
10:00 AM
10:00 AM
10:00 AM
>

Activities