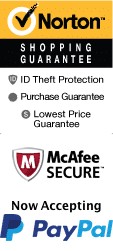 48-Hour San Antonio Hop-on Hop-off Plus Tower of the Americas Admission
111 Alamo Plaza San Antonio, Texas 78205
1-800-987-9852
Chat Now
Welcome to the Natural Bridge Wildlife Ranch in San Antonio, TX, where you can have a delightful experience with exotic animals! Drive through the 450-acres, natural-like habitat, and watch as free-roaming animals come up close to your vehicle as you feed them. This interactive experience offers you an exceptional way to get up close and personal with animals, without leaving your car!

Natural Bridge Wildlife Ranch is a great place for all ages! This incredible wildlife adventure is perfect for families or animal lovers. The reserve is home to over 500 animals and more than 40 species from across the globe, including Australian wallabies, North American bison, ostriches from Africa, and many more. You'll experience a unique and lively encounter with these rare and gorgeous creatures in their natural habitat.

Once you enter the wildlife reserve in your vehicle, curious animals like giraffes, ostriches, and zebras, will approach your car, eager to see you up close. During your tour, you will have the opportunity to feed them, take as many pictures as you want, and learn interesting facts from the reserved veterinarian staff.

The ranch also offers walking tours, so visitors are encouraged to stroll around areas such as the petting zoo, which is open all year long. Visitors can get up close with domestic animals such as goats, sheep, and llamas. There are also many shaded picnic spots or a playground available for children.

The Natural Bridge Wildlife Ranch has been a popular San Antonio attraction for many years. Their love for animals shines through their constant work in the wild animal conservation effort. As visitors drive through the ranch, they will be educated on the sanctuary's mission and how they can support it, ensuring that generations to come can continue to experience this unique animal adventure.


Stop at
San Fernando Cathedral
San Fernando Cathedral, the oldest church in Texas, rests peacefully in San Antonio. The nighttime light show, known as "The saga," is a mesmerising visual narrative of Texas' history experienced in a way you'll never forget.

Pass By
Yanaguana Garden in San Antonio, TX
Uncover the charm of San Antonio at Yanaguana Garden, a perfect amalgamation of natural beauty, public art, and local culture. Here, the city's heritage seamlessly converges with its vibrant future.

Stop at
VFW Post 76 in San Antonio, TX
Journey into the past at the VFW Post 76 in San Antonio, Texas. Built over a century ago, it offers an amicable atmosphere encapsulated in time. Discover its timeless charm over a refreshing drink.

Stop at
Veterans Memorial Park
Experience the solemn beauty of Veterans Memorial Park in San Antonio, where history and heroism intertwine. This peaceful place features patriotic sculptures and memorials, celebrating those who bravely served our nation.

Unwind in the green oasis of Travis Park, the perfect downtown retreat in San Antonio, Texas. Between historical monuments and the weekly outdoor cinema, the park offers a delightful balance of relaxed tranquility and cultural vibrancy. Savour local food from nearby food trucks, or join the locals for outdoor yoga. Travis Park: your urban sanctuary in the heart of San Antonio.

Pass By
Tower of the Americas
Tower of the Americas in San Antonio is a marvel of modern architecture. This grand tower invites travelers to step into an elevator ride, ascending to remarkable vistas of the cityscape. All while touching the clouds from above.

Stop at
Tobin Center in San Antonio, TX
Get captivated by mesmerizing performances at Tobin Center. With world-class acoustics and unparalleled stage visibility, this venue sets the stage for an unforgettable cultural experience.

Pass By
The Shops at Rivercenter Mall in San Antonio, TX
Embark on a retail adventure at The Shops at Rivercenter in San Antonio. This shopping hotspot is home to over a hundred stores, multiple restaurants, and an IMAX theater, all adjacent to the breathtaking San Antonio River Walk.

Stop at
The Park at Pearl
Experience the vibrant spirit of San Antonio at The Park at Pearl. With enriching natural spots, serene green-scape, artistic installations, and exquisite dining options, it embraces all aspects of life.

Join the millions of visitors who've discovered the bravery of the Texans and Tejanos who were entrenched in the Battle of the Alamo. Tourists can engage with history through interactive displays, artifacts, and engaging narratives.

Stop at
Spanish Governor's Palace
Step into a vibrant piece of history at the Spanish Governor's Palace in San Antonio. This authentic 18th-century adobe building, once the seat of government, will transport you back into the Spanish colonial era with its period furnishings and charming courtyards.

Pass By
Southtown Arts District Art Walk
Immerse yourself in a pulsating artistic culture as you wander the Southtown Arts District. From quaint galleries to open-air displays, the Art Walk promises to captivate your senses.

Stop at
Augie's BBQ Restaurant in San Antonio, TX
Augie's BBQ Restaurant in San Antonio is a carnivore's paradise. Expect succulent ribs, smoky brisket, and juicy sausages served up Texas-style. The tangy sauces are the icing on the cake!

Stop at
San Antonio River Walk
Lose yourself in the magic of San Antonio River Walk. This enchanting destination unfolds beauty at every turn, with quaint stone bridges arching over the tranquil water, ambient restaurants beckoning with mouth-watering aromas, and lively fiestas adding color to the captivating experience.

Stop at
San Antonio Museum of Art in San Antonio, TX
Enclosing world class artifacts, the museum stands proud as an educational and innovative center in the heart of San Antonio.

Stop at
Riverwalk Museum Reach in San Antonio, TX
Imagine a place where urban hustle synergizes with nature's tranquility; that's the enchanting River Walk Museum Reach. Herons glide by as you savour the city's diverse culinary scene on riverside patios.

Pass By
La Villita Historic Arts Village
As you traverse the quaint stone streets of La Villita, allow yourself to be drawn in by the unique charm of various specialty shops, galleries, and boutiques.

Pass By
King William Historic District
Delight in a walk through the District's lush, tree-lined streets, where grand historic mansions stand tall in all their 19th-century architectural glory.

Pass By
Historic St. Anthony Hotel
The St. Anthony Hotel echoes a bygone era but with contemporary luxe. Its captivating architecture, lush furnishings, and cordial staff make it an ideal stop for history enthusiasts and luxury seekers alike.

Immerse yourself in vibrant culture and history at Hemisfair Park, a memorable patchwork of art installations, gardens, and relics of the 1968 World's Fair, including the breathtaking Tower of Americas.

Stop at
El Mercado - Market Square
Renowned as the largest Mexican market outside Mexico, El Mercado guarantees an authentic and unforgettable cultural experience. From traditional Mariachi music to colourful array of locally made arts and crafts, it's a sensory feast on every level.

Pass By
East César E. Chávez Boulevard
Experience the vibrant pulse of San Antonio on East Cesar E Chavez Boulevard. It's a kaleidoscope of cultural richness showcasing charming historic buildings and mouthwatering cuisine.

Stop at
Buckhorn Saloon and Museum
Immerse yourself into Texas heritage at the Buckhorn Saloon & Museum. With over 100 years of fascinating history, it gives a peep into the Lone Star State's wildlife diversity and captivating cultural artefacts.
Get ready to have a once-in-a-lifetime experience! The Natural Bridge Wildlife Ranch is the perfect place to meet, touch, and feed animals. This is one stop that should not be missed on your San Antonio itinerary. Don't wait any longer to purchase your tickets, book now and get ready to experience an unforgettable adventure in San Antonio!
Frequently Asked Questions for 48-Hour San Antonio Hop-on Hop-off Plus Tower of the Americas Admission:
What methods of transportation does the 48-Hour San Antonio Hop-on Hop-off Plus Tower of the Americas Admission use?

Trolley.

Approximately how long does the 48-Hour San Antonio Hop-on Hop-off Plus Tower of the Americas Admission last?

It is good for 48 hours.

For what ages is the tour appropriate?

Great for all ages.

Is photography / video recording allowed on the 48-Hour San Antonio Hop-on Hop-off Plus Tower of the Americas Admission?

Yes.

Is the 48-Hour San Antonio Hop-on Hop-off Plus Tower of the Americas Admission handicap accessible?

No, it is not wheelchair accessible.
Book Now!