Visit Salt Lake Connect Pass

If you're looking to see the best of Salt Lake City without having to pick and choose between attractions, then the Visit Salt Lake Connect Pass is your answer.
Details

The tickets come in 1-3 day passes.

Appropriate for All Ages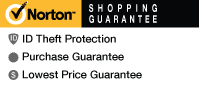 Description
With this all-in-one ticket, you'll have a dozen or more family friendly attractions to enjoy, including museums, Utah's Hogle Zoo, a tram ride to the 11,000 foot summit of Hidden Peak, historical sites and more. Best of all, you'll be able to select how many days you'd like to spend using the pass with the option of one, two or three.
There is an amazing variety of fun things to do in Salt Lake City, from Planetarium to the Aviary, and the best way to see it all is with the Visit Salt Lake Connect Pass. The pass lets you experience the best of the best and create your custom itinerary for the whole trip. With a single ticket price, the ability to choose what you wish to see and when you wish to see it, and the array of attractions included, this pass is a must for any family vacation!
Visit Salt Lake Connect Pass Attractions
Clark Planetarium | IMAX - View an incredible documentary in the ATK 3D IMAX Theatre.
Clark Planetarium | Star Show - The Hansen Dome Theatre creates a 360-degree image using 3D computer animation and digital projection.
Discovery Gateway - A 60,000 square foot children's museum full of workshops, programs, and exhibits for an interactive experience.
The Lion House Pantry Restaurant - Enjoy a delicious Pioneer Meal of your comfort food favorites.
Red Butte Garden- Eleven themed botanical gardens are featured at this wonderfully unique Arboretum.
Snowbird Scenic Foot Passenger Tram Ride - Take ten minute trip in a tram across 1.6 miles of cable for a breathtaking view of the Snowbird Area.
Thanksgiving Point | Gardens - This beautiful fifty-five acre area holds fifteen themed gardens.
Thanksgiving Point | Museum of Ancient Life - One of the world's largest permanent exhibitions of ancient life with more than 120 skeletons, 63 interactive exhibits, and hundreds of smaller fossils.
This Is the Place Heritage Park - This living history attraction takes you back to the 1860s with over 450 acres to explore.
Tracy Aviary - Home to over 400 birds of nearly 135 different species, this aviary features exhibits, bird shows, and educational experiences.
Utah's Hogle Zoo – A 42 acre zoo that shows off more than 900 animals from locations worldwide.
Utah's Museum of Fine Arts – The premier art museum of Utah with over 17,000 objects including exhibitions, artist talks, films, family activities, and more.
Utah Olympic Park | Guided Tour – Get an up-close look at the Olympic venues used for the 2002 Winter Olympics.
The Leonardo at Library Square - The Leonardo is a Sci+Tech+Art museum that explores today's big ideas, questions, inventions and discoveries.
Natural History Museum of Utah - A copper-clad Natural History Museum in a state that is rich in natural history!
Reviews

MOST POPULAR THINGS TO DO
IN SALT LAKE CITY AREA UTAH