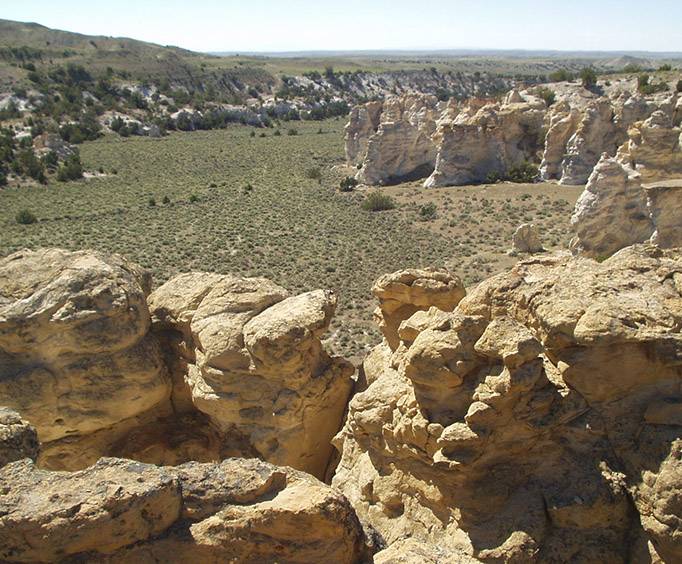 Castle Gardens near Riverton, WY
Located just 45 miles east of Riverton Wyoming, the Castle Gardens Petroglyph is a place that could be considered a wonder of the world in its own right.
The place wasn't actually created by man itself but over time due to erosion the sandstone in the area which resulted in amazing rock formations that resembled the structure of a castle in ruins.
This is just one of the reasons the area has become such a tourist attraction for many. The other reason is something that was actually created by man, specifically Native Americans. Within the stone walls of the sandstone formations are numerous petroglyphs, or drawings etched in the stone, marking times in history. For thousands of years now these images have stood on these walls, although some images have been lost due to weather damage and vandalism. In order to preserve the landmark from future damage, security was put in place and maintenance is now completed to ensure that no more of the formations are lost due to the elements.
The Castle Gardens Petroglyph is open to the public all year long. It is also included on the Wyoming state highway map as a place of interest for those traveling through the state.