Richmond Landmark Segway Tour

Description
Richmond Landmark Segway Tour Photos (2)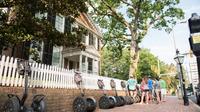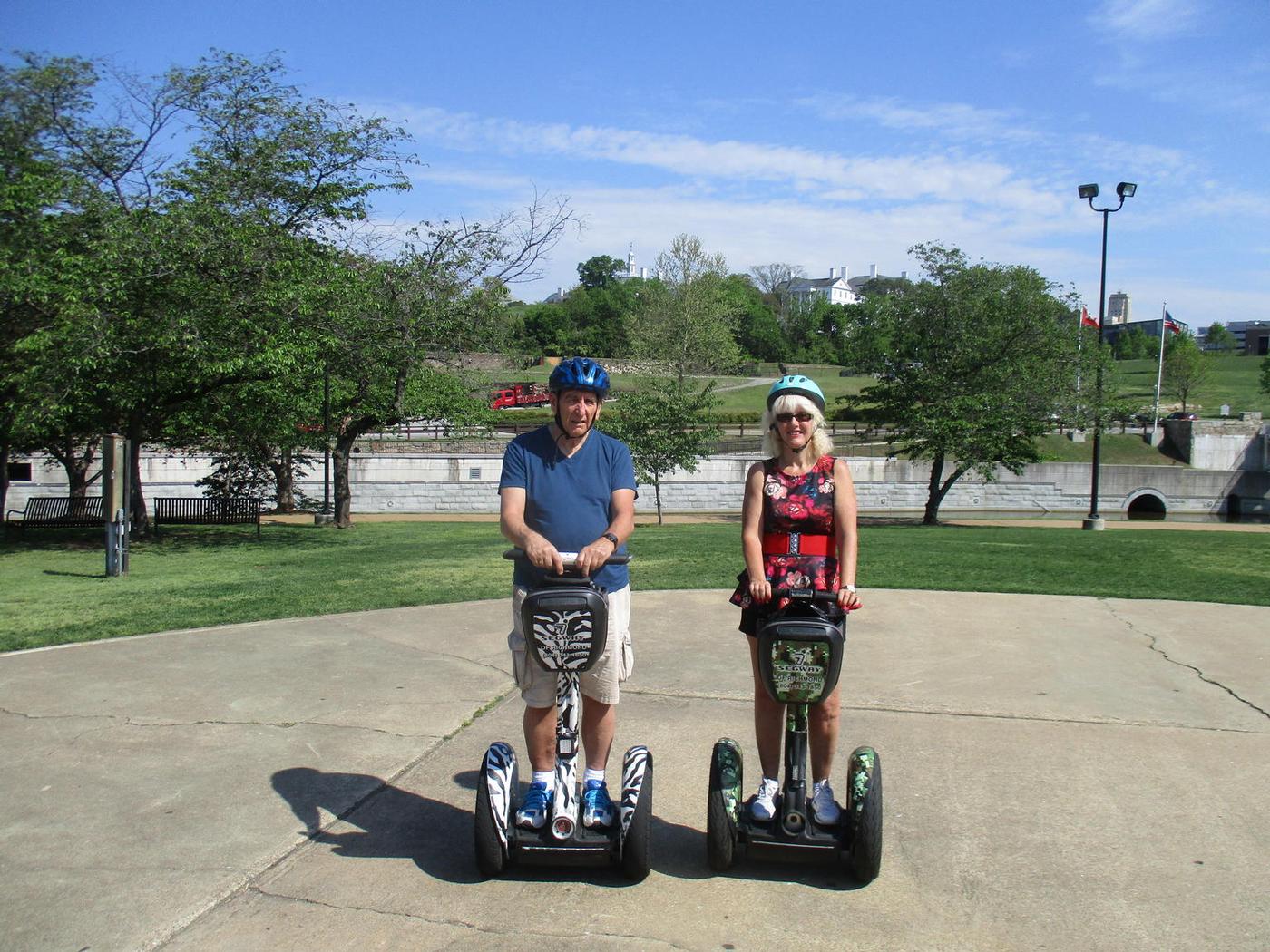 I have heard a lot of positive reviews about the Richmond Landmark Segway tour and I knew that I had to try the tour for myself. It's full of landmarks and adventure. I'm interested in learning more about most of Richmond's famous landmarks.
The tour lasts between 1-2 hours and explore Richmond's most praised and talked about landmarks such as the canal walk that originated from George Washington himself, the Brown Island Bridge that was built in 1865, and the Tredegar Civil War Center there is so much culture to take in on this tour.
There will be a tour guide that will walk and talk us through the whole tour and take us to the Old City Hall building where they will explain the history of the building. There is also the State Capitol Grounds which was created by the late and great Thomas Jefferson then we'll be escorted to the museum of the Confederacy which housed Jefferson David.
The is rich and in-depth on this all around tour there are so many wonderful historical things and attractions to view and since the tour last between 1-2 hours I won't miss anything. This adventure will quite simply be amazing and breathtaking.
I intend to gather the entire family together for this tour it's good for people of all ages young and old it doesn't matter because this is truly a learning lesson and opportunity for everyone. I don't want to miss out on everything this tour has to offer.
Select between our 1 or 2 hour tour and explore some of Richmond Virginia's most historic landmarks. Departing from 1301 East Cary St, we will set off on an adventure that will include sites such as the Canal Walk originally begun and envisioned by George Washington, Brown's Island 1865 Bridge that was the main evacuation out of the city as it burned in 1865. Tredegar American Civil War Center that is the main foundry for the south during the Civil War and St Paul's Church where Robert E Lee and Jefferson Davis both worshiped.

Your guide will also take you to the Old City Hall, one of the best examples of Gothic architecture in the country, Egyptian Building, Monumental Church where Edgar Allen Poe's mother performed as an actress and which met with great tragedy. Then there is the State Capitol grounds designed by Thomas Jefferson and the oldest capitol in the country. We will also provide great photo ops in areas that only Segway's are allowed to get up close. You will also be lead to Court End, which is the wealthiest area of the city in the early 1900s and includes Supreme Court Justice John Marshall House-oldest brick home in the city.

To round off this trip you will see Museum of the Confederacy, that was Jefferson Davis's home during the Civil War. This tour has it all and you will see as much as we can show you in this amazing adventure.

Pickup & Return:
Segway of Richmond.
Departure Times: 2-Hour Tour: 10:00 am & 2:00 pm
1-Hour Tour: 5:00 pm

Includes:
All taxes, fees and handling charges
Professionally Guided Tour

Does not include:
Hotel pickup and drop-off

Additional Information:
Confirmation will be received at time of booking
Dress code is casual
Age: Minimum 14
Not recommended for pregnant women
Richmond Landmark Segway Tour: 10:00am 2-Hour Landmark Tour
This 2-Hour Richmond Landmark Segway Tour departs at 10:00am.
Richmond Landmark Segway Tour: 2:00pm 2-Hour Landmark Tour
This 2-Hour Richmond Landmark Segway Tour departs at 2:00pm
Richmond Landmark Segway Tour: 5:00pm 1-Hour Landmark Tour
This 1-Hour Richmond Landmark Segway Tour has a Max of 12 guests & departs at 5:00pm and is Simply a shortened version of the 2-hour tour.
Richmond Landmark Segway Tour: 12:30pm 1-Hour Landmark Tour
1 hour Richmond Landmark Tour
Book Now!