Hotel Quartier
2955, Blvd. Laurier Quebec, QC G1V 2M2 |
1-800-987-9852

If you are visiting the Quebec area, it is important for you to find a location that is going to be incredible safe, central and quiet.

Details

Free Wi-Fi

Breakfast Available At On Site Restaurant

Free Parking

Indoor Pool

Refrigerators Available For A Fee
Check in: 4:00 PM Check out: 12:00 PM
AAA Rating:
AMENITIES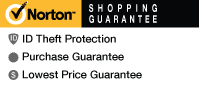 Description
Related Lodging by Category:
That is why you need to check out Hotel Quartier. A the Hotel Quartier, you are going to find it is nearly to several different locations, which is why it is going to be one of the very best hotel stays available. The Hotel Quartier is an eight mile walk from the shopping district and about a 15 minute drive to the Winter Carnival. With so many different options, you need to check out Hotel Quartier and see exactly what it has to offer you.
When you visit Hotel Quartier, the overall look isn't like anything else you have ever seen before. This boutique style of hotel is an incredible hotel that is going to truly sweep you off your feet. From the super fast, high speed Internet connection to the indoor pool, business center and same day dry cleaning, there is no shortage to services. On top of this, your room is super quiet, clean and you have a high end bed with top of the line covers. You'll experience it all at the Hotel Quartier.
The Hotel Quartier is the very best hotel option available to you. There are many different options for hotels, but when you need something that is centrally located, comfortable, quiet and a boutique design, the Hotel Quartier is one of the very best hotel options. Plus, it is only a 15 minute drive to the local IMAX theater, so you are always able to enjoy your stay and the attractions around you.
Still Have Questions?

QUEBEC QC
HOTELS & VACATION PACKAGES
MOST POPULAR THINGS TO DO
IN QUEBEC QUEBEC