Brewery Tours in Portland, OR
A brewery tour is a fantastic way to not only see some amazing sights in Portland, but to also try some delicious local brews along the way.

This brewery tour allows tourists to see parts of the city that majority of tours do not show people, and tourists will visit some of the most famous restaurants in Portland while tasting hundreds of beers from dozens of different breweries.
Available 26 days between Jul 7, 2018 & Dec 29, 2018
View Schedule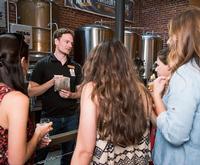 The Portland brewery tour is a great experience for any above the age of twenty one that enjoys a good beer as the tour will take you around Portland showing you how the local beer is made with tastings for each place.
Available 26 days between Jun 23, 2018 & Dec 29, 2018
View Schedule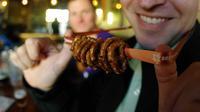 The name in itself is self explanatory. If you are planning your next getaway, come and discover the wonderful sites, cuisines and history that the Pacific Northwest offers. There is also great nightlife for the young couples and plenty of awesome places that have yet to be discovered. Join us today and let us have some fun!
Available 230 days between Jun 19, 2018 & Apr 17, 2019
View Schedule

In Portland, Oregon, you will have a chance to see how it feels to be in a haunted pub with your friends who will try to scare you if you are not paying attention while a tour guide is walking with you and explaining the tour to you.
Available 138 days between Jun 21, 2018 & Dec 30, 2018
View Schedule