Sightseeing Tours & Cruises in Portland, ME
For a unique look into Portland, ME, embark upon one of the sightseeing tours and cruises in the area to ensure that you see a fun variety of landmarks and more.

Portland Sightseeing Tours & Cruises
This is going to be a wonderful opportunity for you to see all of Portland as you enjoy some of the best sites you have ever witnessed and you experience a place that is filled with the rich history and culture.
Jul 22
11:30 AM
1:00 PM
2:00 PM
Jul 23
9:30 AM
11:30 AM
1:00 PM
Jul 24
9:30 AM
11:30 AM
1:00 PM
2:00 PM
Jul 25
9:30 AM
11:30 AM
1:00 PM
2:00 PM
Jul 26
9:30 AM
11:30 AM
1:00 PM
Jul 27
9:30 AM
11:30 AM
1:00 PM
>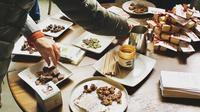 There are sightseeing tours and cruises in which you will have fun touring with your spouse and loved ones as you take pictures to keep for your album and walk around tasting the food and have the best tour in Portland.
Available 135 days between Jul 25, 2018 & May 31, 2019
View Schedule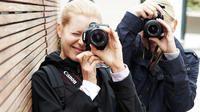 With the private photo tour you and one other person can learn a few tricks from a professional photographer and even get to try it out yourself to go around the city taking pictures of the scenery just like a professional would.
Available 23 days between Jul 28, 2018 & Dec 29, 2018
View Schedule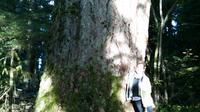 Mt. Saint Helens National Monument is so beautiful and I am loving this unique tour we are on from Portland up here to actually getting in some lava tubes this is amazing for sure.
Available 7 days between Jul 24, 2018 & Jul 31, 2018
View Schedule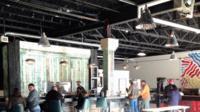 The Sightseeing Tours and Cruises offers a Friday Evening Brewery tour in Portland full of fun and beer. In fact, you will stop in three different breweries, and your tour guide will explain everything to you. The first one is Austin Road Brewery, the second is DL Geary's Brewing Co., and the third is Lone Pine Brewing.
Available 14 days between Jul 27, 2018 & Oct 26, 2018
View Schedule
Portland Maine's Sunday Funday Brewery Tour
This 3 1/2 hour guided tour will encompass three of the finest breweries around; Bissell Brothers Brewing Company, Rising Tide Brewing Company, and Maine Beer Company, and will end at Old Port Spirits and Cigars, where you can sit back and listen to the music while enjoying your beer and/or cigar.
Enjoy the scenery on a mildly downhill sloped, nine mile bike ride in Stub Stewart State Park along an old railroad track that is now a paved carfree path with bike, snacks, water and helmet included.
Available 17 days between May 15, 2019 & May 31, 2019
View Schedule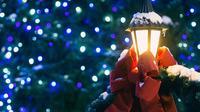 Spend a few hours viewing the Christmas decorations and lights of Portland while also visiting a petting zoo, listening to performers as they sing carols and viewing large Christmas trees.
Available 31 days between Dec 1, 2018 & Dec 31, 2018
View Schedule