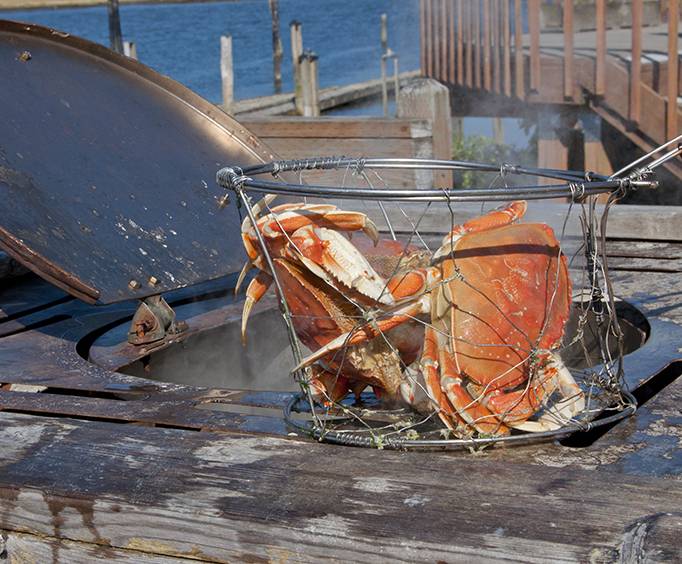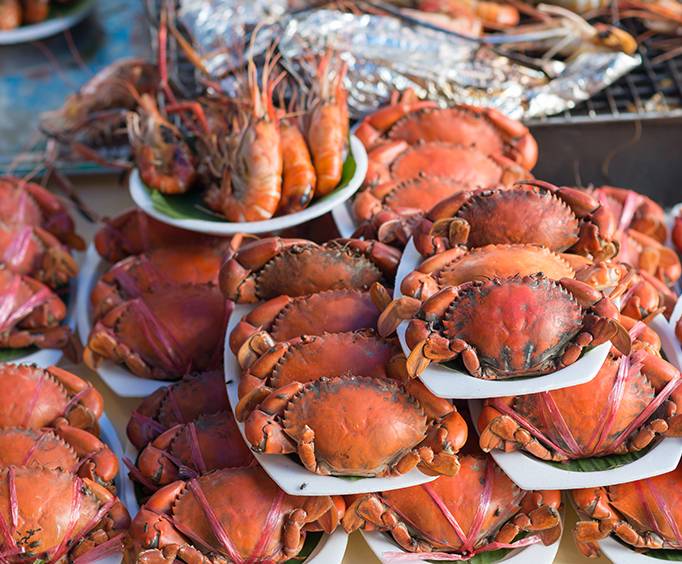 Dungeness Crab & Seafood Festival in Port Angeles, WA
221 N Lincoln St. Port Angeles, WA 98362
Dungeness Crab & Seafood Festival in Port Angeles, WA, 221 N Lincoln St 98362 located on the Port Angeles waterfront in one central area at the foot of Lincoln and Railroad Avenue is accessible by car, bus, ferry, and plane. Events are many and scheduled throughout October. All are full of fun and offer something for every member of the family. Dungeness Crab & Seafood Festival happens to celebrate the bounty of Olympic Peninsula, a combination of seafood, agriculture, aquaculture, maritime history, cultural traditions, and the beautiful coastal environment. Too, it is the home of the Dungeness crab, itself.
Upfront, shortly before noon, the Dungeness Crab & Seafood Festival has an opening ceremony at the gateway Pavilion in which the blessing of the first people occurs. Present are local officials, tribe members and the drum group who presents traditional stories and songs. Thereafter, events begin with arts & crafts; grab a crab derby, and the community crab feed. The later is the community get together to appreciate and give thanks to the crab buddy sponsors.
More events during the festival include crabfest 5 mile fun run, US coast guard search & rescue demonstration, rowing demonstrations and "learn about rowing" sessions at Hollywood Beach, crab revival musical, non-denominational service, Joseph House Chowder cook-off, and the award ceremony.
Other things to see and do during or after Dungeness Crab & Seafood Festival for joy and entertainment include live music at Metta Room, New Moon Craft Tavern, Barhop Brewing, Bar N9ne, Station 51 Tap House, Next Door Gastro pub, Maier Performance Hall at Peninsula College, and the Wind Rose Cellars. For art, history and culture buffs, two sites extend invitations, the Elwha Klallam Heritage Center and the Port Angeles Fine Arts Center, with its 5-acre art park called Webster's Woods. Want to go to the theatre? Port Angeles Community Playhouse provides that opportunity. And, for shoppers, spend your coins at The Landing Mall next to the festival grounds, Port Angeles Farmers Market, and First Friday Art Walk downtown. When all is said and done, Dungeness Crab & Seafood Festival is the place to be this year not only to give thanks for the bounty, but to break bread with each other, new friends and old.
Create Your Custom Package
Points of Interest
Most Popular Types of Amenities & Room Types