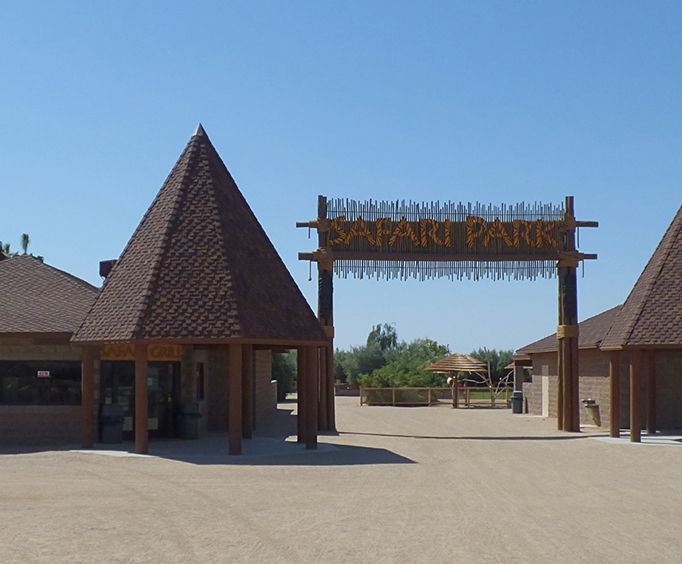 Wildlife World Zoo near Phoenix, AZ
16501 W Northern Ave. Litchfield Park, AZ 85340
While you're in the Phoenix, AZ, area, take some time to visit with the animals of the Wildlife World Zoo.
This zoo has one of the largest collections of exotic animals in Arizona, with more than 600 species of animals, some of which are endangered. Each animal is safely kept in an exhibit so that you can see them play, rest and feed.
The aquarium at the zoo is one of the most popular exhibits. From the sea lions to a collection of river monsters, you can see a bit of creatures that live in fresh and salt waters. If you like baby animals, stop by the nursery to see the newest additions to the zoo. There are also feeding stations where you can either see the animals being fed by zoo staff or offer a few leaves to some of the animals yourself. See some of the large cats that roam the world, such as tigers and lions, or view the white rhinoceros, one of the endangered animals that is on display at the zoo.
After you walk along the trails to see the animals, you can have a little more fun exploring the other attractions. There are restaurants and souvenir shops so that you have something to take with you when you leave. Field trips are offered, and group discounts are available. There are also a few rides in the zoo, such as a carousel and safari train.
Make a vacation out of your trip and find other fun things to do in the area!