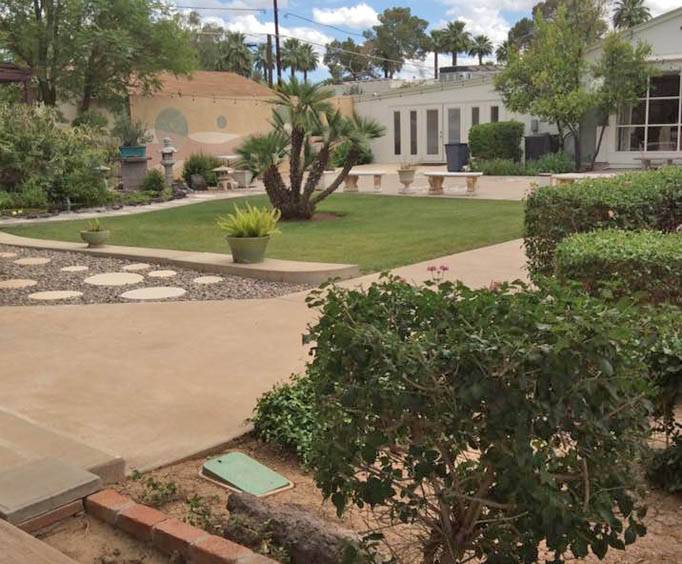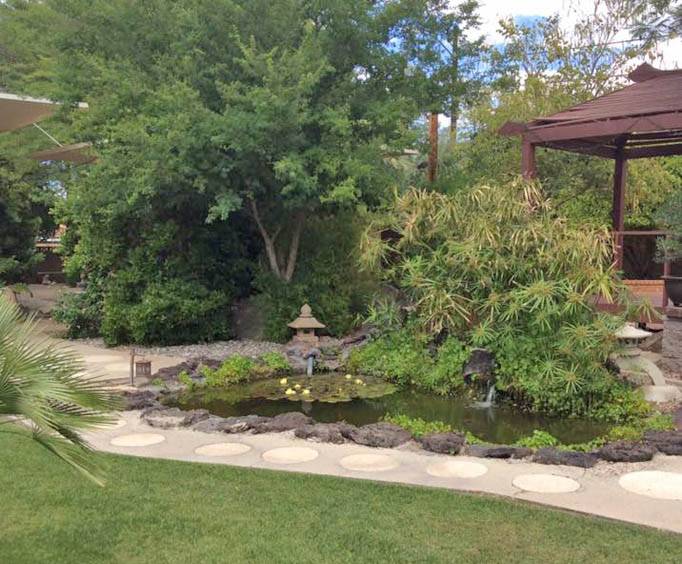 Valley Garden Center in Phoenix, AZ
1809 N 15th Ave Phoenix, AZ 85007
The Valley Garden Center is a venue for weddings, receptions, business meetings and parties located in Phoenix, Arizona. The venue offers Courtyard Gardens with a Koi Pond and a Japanese Teahouse on site. Business meetings at Valley Garden Center can be held in their meeting rooms. For any special occasion the facility is able to hold up to 150 guests.
This venue offers a variety of services and amenities to help with every special event such as catering, tables, chairs, linens, silver and the use of kitchen facilities. For weddings, the Valley Garden Center is able to accommodate a bride with a private dressing room and does have a ballroom and event center on site. The garden patio and Courtyard are the highlight of the venue offering a peaceful garden setting with a Koi Pond and large mesquite trees to provide shade and privacy.
The Valley Garden Center is unique because it is a non-profit organization that began in 1939. The venue is completely self-supporting from the funds raised by garden clubs, plant societies, weddings, and fund raising activities. The Phoenix Rose Garden is part of the site and shares the border with Encanto Park. The Valley Garden Center also hosts annual garden shows and gardening classes.
In Phoenix, Arizona the Valley Garden Center offers many amenities to host your special event from business meetings to weddings with the beauty of their Courtyard Garden. While visiting the venue you can also fish, swim and grill at Encanto Park that shares a border with the Valley Garden Center. You can visit Enchanted Island Amusement Park while still staying in Encanto Park. The next time you're in the Phoenix, Arizona area come and visit the Valley Garden Center and nearby attractions.
Events at Valley Garden Center