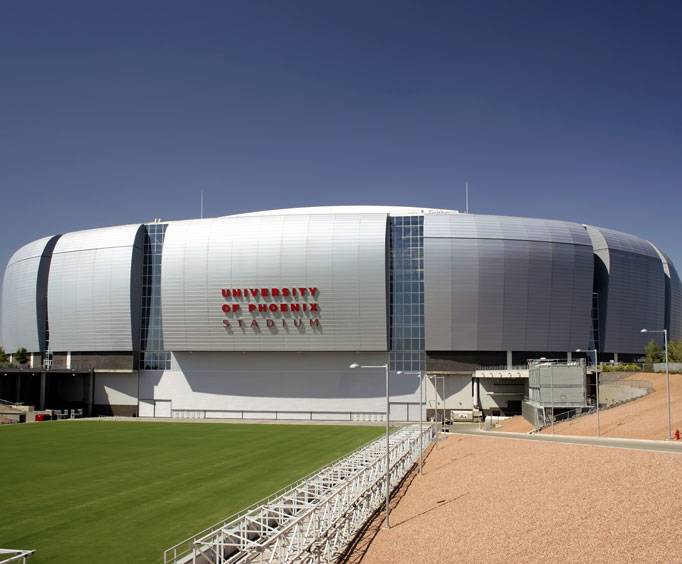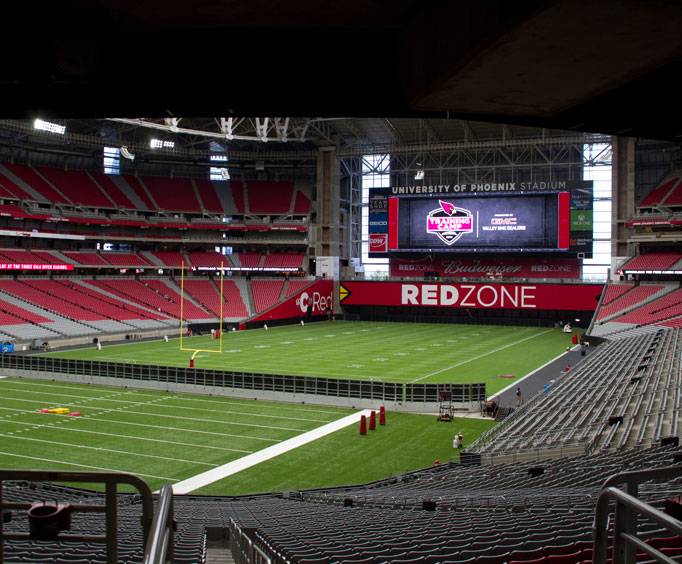 University of Phoenix Stadium near Phoenix, AZ
1 Cardinals Drive
The University of Phoenix stadium is in Glendale, Arizona. The stadium is the home of the Arizona Cardinals. The stadium can hold 63,400 fans. It is also the home of the annual Fiesta Bowl. The stadium is also used for concerts and motor sporting events. Parking at the stadium is easy because there are 14,000 on-site parking spaces available.
The University of Phoenix stadium has even hosted some Super Bowl games. Some of the best concerts around have also been played here. The amount of space can be fixed to hold as many as 78,600 fans. The stadium has the first fully retractable natural glass playing surface. This stadium opened on August 1st, 2006. The stadium is said to be an architectural icon.
If you are looking for a place to party, then University of Phoenix stadium is the place. They have everything from football tonight for sports. This is definitely a place to party and have a great time. Having fun is the spice of life. Weather your going to a football game or to see a concert, this stadium has it all. Football has become a sport of America. It's a sport of competition and fun. All football fans love their stadiums. Football is the American way. We want to welcome you to the University of Phoenix Stadium. Come have the time of your life.
There is a variety of things to do in Phoenix AZ this weekend so be sure to check them out and make a vacation out of your trip.
Events at University of Phoenix Stadium