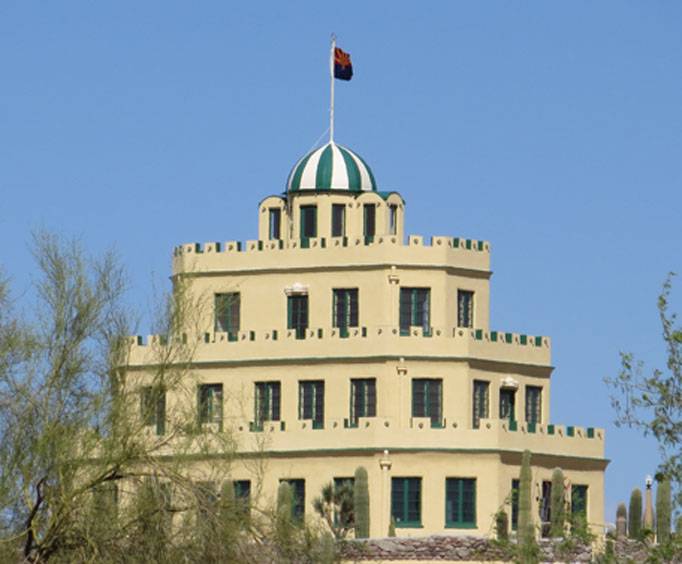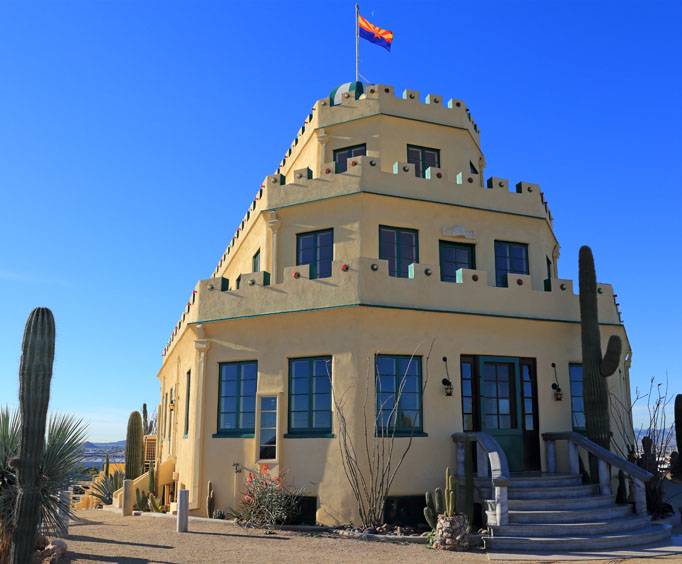 Tovrea Castle in Phoenix, AZ
5025 E Van Buren St. Phoenix, AZ 85008
The architectural design of Tovrea Castle at Carrino Heights creates a unique tourist attraction on the southeastern side of Phoenix.
Located not far from the Phoenix Zoo and near Arizona State University, Tovrea Castle offers tours so visitors can take a look at the oddly-shaped building which takes after the Italian architectural style of the homeland of Tovrea's designer, Alessio Carrano.
Area residents nicknamed the castle "The Wedding Cake" because of its intriguing three-tier floor shape, resembling the traditional marriage dessert. The surrounding grounds house a large cactus garden with more than 100 different varieties and 5,000 individual cacti on the premises. Tours of the castle and grounds last approximately two hours. Advance purchase is required for the tours, which are given every morning year-round, save for July and August.
Originally constructed by Carrano as a resort hotel, the Tovrea family purchased it in 1931. E.A. Tovrea and his wife, Della, immediately moved in, making the castle a private residence. Tovrea died within a year, but Della stayed there until her death in 1969. In 1993, the city of Phoenix purchased the land and castle from the Tovrea estate and started to restore the building and the gardens. It officially opened in March 2012 as one of the area's newer tourist attractions.
Now a landmark of Phoenix, the Tovrea Castle stands out for its three-tier design. Its interesting history and cacti garden also make the tours conducted by the volunteer Tovrea Carraro Society fun and informative.
It is located near plenty of other fun things to do in Phoenix Arizona so make a vacation out of your stay!